Joshua's Law takes center stage during National Teen Driver Safety Week
October 18th, 2016
drivesmartgeorgia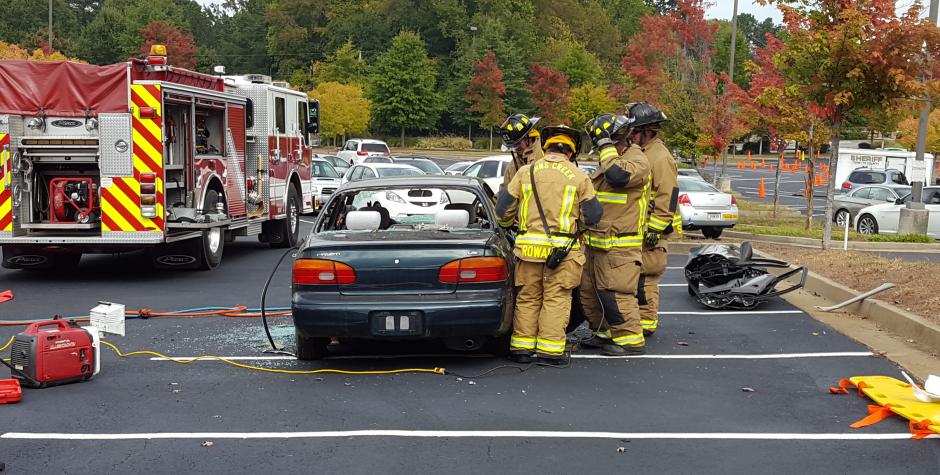 To kick off National Teen Driver Safety Week, Drive Smart Georgia joined forces with AAA, MADD and SADD and hosted a Teen Driver Safety Event in Johns Creek on Saturday, October 15, 2016. The keynote speaker was Alan Brown, the grieving father behind Joshua's Law. In 2005, Senate Bill 226, also known as Joshua's Law, was passed with an overwhelming majority of 87% in the Georgia House and Senate. The bill was considered the most important piece of legislation passed in many years. The tighter teen driver requirements of Joshua's Law went into effect on January 1, 2007. Since then, Mr. Brown has helped pass similar laws in 13 other states and three national teen driving bills. In addition, he worked with the US Congress to pass a bill that requires automakers to install Electronic Stability Control systems in every car made after 2011. This particular law saves approximately 15,000 lives every year.
More than 700 teen drivers and their concerned parents attended the free and interactive community event at Drive Smart Georgia in Johns Creek. UGA Extension Service brought a rollover truck to demonstrate the importance of wearing seat belts. The Johns Creek Fire Dept. used the Jaws of Life to show teens what could happen in a crash that involves excessive speeding. The Forsyth County Police Dept. brought golf carts and "drunk" goggles to show teens how impaired driving effects reaction time behind the wheel.
Alan Brown spoke twice to a packed house. He explained that Joshua Robert Brown (his son) was an overachieving teen who loved football and baseball. In 2003, the 17-year-old's life ended much too soon. On July 1, he was driving on a two-lane highway in the rain when his truck hit a puddle of water, hydroplaned, and crashed into a tree. Severely injured, the teen fought to stay alive for nine days, but passed away on July 9.
During his talk, Mr. Brown relayed his personal story and said it was every parent's nightmare. "I spent a year in a very, very dark place," the creator of Joshua's Law said with sadness. "I was in the worse place a human can be in." He went on to tell the teens and parents in attendance that driving is a very serious matter. He advised parents to carefully choose the right driving school because all are different. "I wouldn't send my dog to some," he stated emphatically. He spoke from the heart and asked the parents in attendance to stay involved in the process of learning to drive. "Your child's life could depend on it," he added with emotion.
Other speakers included Sgt. Ben Findley from the Johns Creek Police Dept., James Harper (a Drug Recognition Expert), Kali Robinson from MADD, and Matt Nasworthy from AAA. All spoke with passion about the importance of keeping teen drivers safe on the road.
CLICK HERE to get our free newsletter and teen driving tips for parents.
Related articles:
---
Get Social! Share Joshua's Law takes center stage during National Teen Driver Safety Week