What is Joshua's Law? A guide for parents to limit teen driver dangers
March 8th, 2022
drivesmartgeorgia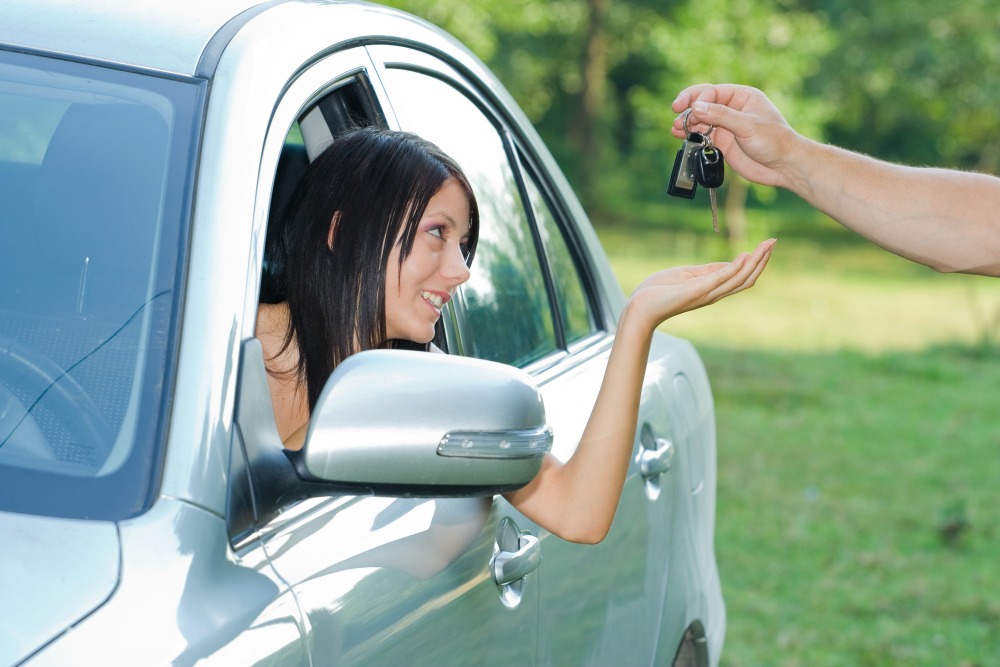 What is Joshua's Law and how can it help keep your teen driver safe on the road in 2022 and beyond? Getting a driver's license is a rite of passage for teens. It's also a stressful time that can cause sleepless nights and anxiety for protective parents.
The bad news is that car crashes is still the #1 cause of death for teens between the ages of 16-19. The good news is that a law was passed in the state of Georgia in 2005 to help keep teen drivers safer on the road, despite a multitude of new and ever-present dangers.
So, exactly what is Joshua's Law? What are its restrictions for teen drivers? Here is a complete and updated 2022 guide for Georgia's new teen drivers and their concerned parents.
What is Joshua's Law and how can it help reduce the dangers teen drivers face every day on the road?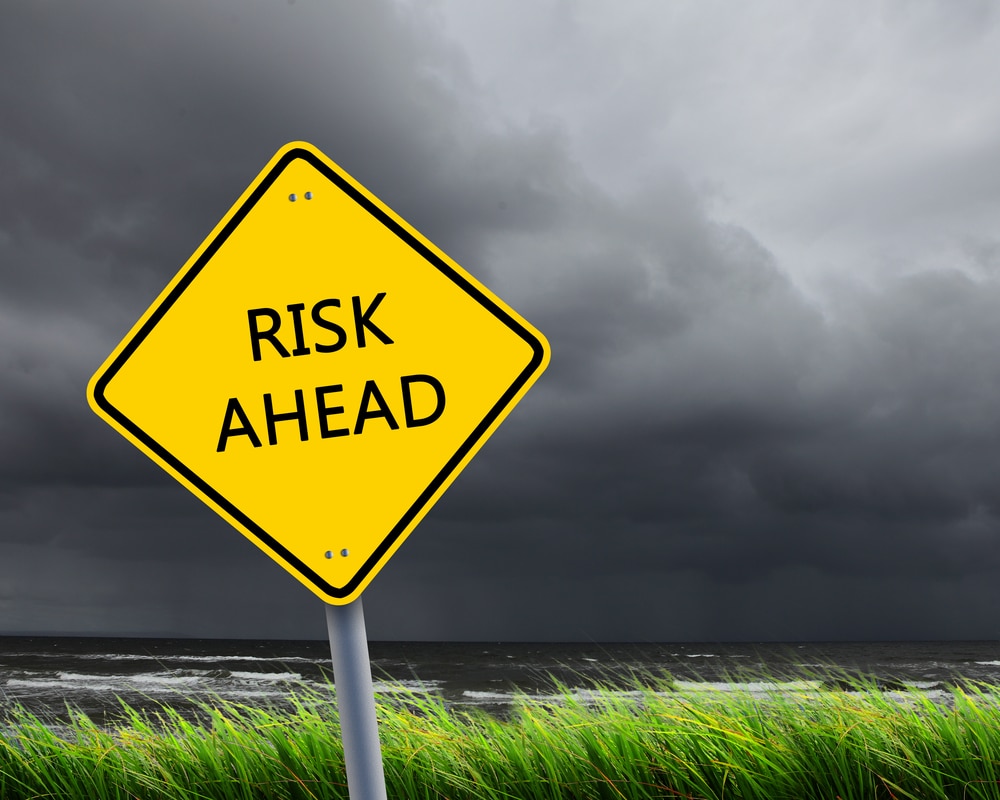 When hitting the road, teen drivers face dangerous situations each and every day, but especially in the first year. According to Sgt. Ben Finley, a Driving Instructor with the Johns Creek Police Dept.,
We don't train our kids properly to stay safe on Georgia's roads. You can teach your kids about online and gun safety, but the top danger to teens is sitting in your driveway. I don't know why in 2022 we're still pulling sheets over kids' bodies.
Who is Alan Brown?
Another huge proponent of teen driver safety is Alan Brown, who pushed Joshua's Law successfully through the Georgia legislature after his son died from fatal injuries from a car accident. When asked what one piece of advice he would offer to parents of new teen drivers, Mr. Brown stated,
Remember who's in charge. You're the parent. If you don't think your child is ready, pull the keys.
Sgt. Finley emphasized that continual practice and parental supervision are critical. Plus, setting a good example is essential. That means parents should turn off their phones while driving, observe all speed limits, buckle up, and be a courteous driver. What you do in the car sets the tone for your teen driver. Below are the biggest dangers that teen drivers face on the road.
Driver Inexperience
As with anything else in life, practice makes perfect. Everyone has made bad driving decisions at one time or another. However, experience is the best teacher of all, so we adjust our behavior and "learn our lesson."
New drivers don't have this experience to fall back on, so it's critically important to continue to talk about safe driving habits, drive with your teen at every opportunity, plus reward good behavior and punish bad behavior with consequences.
Learning to drive doesn't happen in just a few months. It's a skill that must be honed and perfected over time.
Distracted Driving
In this day and age, teen drivers face more dangers than ever. Distracted driving is any activity that takes a person's attention away from the task of driving. Devices like cell phones pose potentially deadly dangers, especially to inexperienced teen drivers.
Any distraction is dangerous not only to the teen driver, but also to passengers, other drivers on the road, and bystanders. According to the National Highway Traffic Safety Association (NHTSA), text messaging is one of today's most alarming distractions because it requires visual, manual and cognitive attention from the driver.
Teen drivers (and the vast majority of adults) simply cannot multi-task while behind the wheel. It's downright dangerous, but millions of drivers are distracted every hour of every day. Sgt. Finley has seen horrible crashes caused by distracted driving. "It sticks with you and stays with you forever," he explained passionately.
Peer Passengers
Having peer passengers in the car is also a major cause for auto accidents. Teen drivers are almost eight times more likely to get into a fatal accident when they are carrying two or more teen passengers.
What is Joshua's Law and how does it help teen drivers? In Georgia, Joshua's Law states that a new driver age 16-18 may only drive with family members (no peer passengers) for the first six months following the issuance of a driver's license. During the second 6-month period, a new driver can have only one peer passenger in the vehicle. After one year, a teen driver in Georgia can have no more than three other passengers.
Even if you think your own child is ready to hit the road, it's imperative to follow this law to avoid potential disaster. Make sure your child knows and obeys the passenger rules – it's the law!
Speeding
Teens (especially boys) may have a heavy foot and a tendency to speed. This is a bad, bad decision. According to State Farm, speeding is one of the major factors in fatal crashes involving young people.
New drivers are more likely to speed at night and when other passengers are present in the car. If your own child is a speedster, be sure to set rules and consequences for getting a speeding ticket. Follow through is critical to show that you mean business. Recently, a teen driver with peer passengers was pulled over after doing 128 mph on GA. 400.
If you think your teen won't speed, think again. Many teen driver monitoring apps let concerned parents (like you!) see how fast your child is driving.
Alcohol and Drugs
Alcohol and drugs are also potentially fatal dangers for teen drivers. Twenty-three percent of teens admit to driving under the influence. The 100 Deadliest Days for teens falls between Memorial Day and Labor Day. Summertime is an exciting time for young people, but it's also the most dangerous.
Be sure to keep close tabs on your new driver and talk to him or her continuously about the dangers of alcohol and drugs, especially when driving.
Stress and fatigue
Teens today face everyday stressful situations. When they're not cramming for an important test, they're completing mounds of homework. Many are also involved in sports or clubs, meaning they're busier than ever and often not getting enough sleep.
When inexperienced and fatigued new drivers get behind the wheel, they may forget their newly acquired good driving habits. If you're concerned that your child is burning the candle at both ends, be sure to talk to him or her about being safe on the road when getting from point A to B. If they're overly tired, offer to be the driver. Better safe, than sorry.
Because of all of these reasons and more, Joshua's Law was passed to ensure that teens educate themselves and gain experience before hitting the road as new drivers. The law has already saved thousands of lives.
What is Joshua's Law? One father's loss turns into a crusade

Joshua Robert Brown, a 17-year-old from Cartersville, GA., was an overachieving teen who loved football and baseball. Because of his musical talent, he was accepted into a prestigious music school in Boston, where he planned to attend after his high school graduation. However, Joshua's life ended way too early in 2003. On July 1, he was driving on a two-lane highway in the rain when his truck hit a puddle of water, hydroplaned, and crashed into a tree. Severely injured, the teen fought to stay alive for nine days, but passed away on July 9.
This is every parent's worst nightmare. Joshua's parents were distraught beyond belief and had to pick up the pieces of their shattered lives. "I spent a year in a very, very dark place," the creator of Joshua's Law said with sadness. "I was in the worse place a human can be in."
From grief to crusade
However, Mr. Brown made the difficult decision to turn his grief, guilt and emptiness into a personal crusade after hearing "the voice of God in my sleep." He then proceeded to write the entire law that night and finished it in the very wee hours of the morning. He presented the bill to his state senator, who said it was the best piece of legislation that he had ever seen.
Within one year of their only son's death, Alan and LuGina Brown organized the Joshua Brown Foundation to ensure that every teen had the opportunity to learn driving skills that could save their lives. The foundation raised $250,000 to provide driving simulators and training to Joshua's former high school; developed a technologically advanced program to provide driver education for every teen; and crusaded to pass Joshua's Law in the state of Georgia.
Be sure to check out the video above to see Alan Brown talk about Joshua's Law.
What is Joshua's Law and how did it pass?
In 2005, Senate Bill 226, also known as Joshua's Law, was passed with an overwhelming majority of 87% in the Georgia House and Senate. The bill was considered the most important piece of legislation passed in many years. The tighter teen driver requirements of Joshua's Law went into effect on January 1, 2007.
Since then, Mr. Brown has helped pass similar laws in 13 other states and three national teen driving bills. He has worked actively with the Centers for Disease Control and the Academy of Science and Medicine to help promote teen driver safety. In addition, he worked with the US Congress to pass a bill that requires automakers to install Electronic Stability Control systems in every car made after 2011. This particular law saves approximately 15,000 lives every year.
The success of Joshua's Law
There is no denying that Joshua's Law has made its impact on young people in Georgia. Teen driver fatalities have decreased by 60% since the law went into effect in 2007. That's 181 young lives saved every year.
What is Joshua's Law? Requirements for 16- and 17-Year-Olds
The Georgia legislature revised Joshua's Law in 2021 to include 17-year-olds too. It used to just include 16-year-olds, but lawmakers recognized the need to expand Joshua's Law to protect even more teen drivers.
Hold an instructional permit for at least one year and one day.
Complete a certified 30-hour driver education course that is approved by the Georgia Department of Driver Services. Head to the Georgia DDS website for a list of certified driving schools, like Drive Smart Georgia.
Make sure to complete a cumulative total of at least 40 hours of supervised driving experience, which must include at least six hours of nighttime driving.
Applicants must pass the road skills test with a minimum score of 75%.
A parent or guardian must be present.
How to choose a quality Drivers Ed program for your teen driver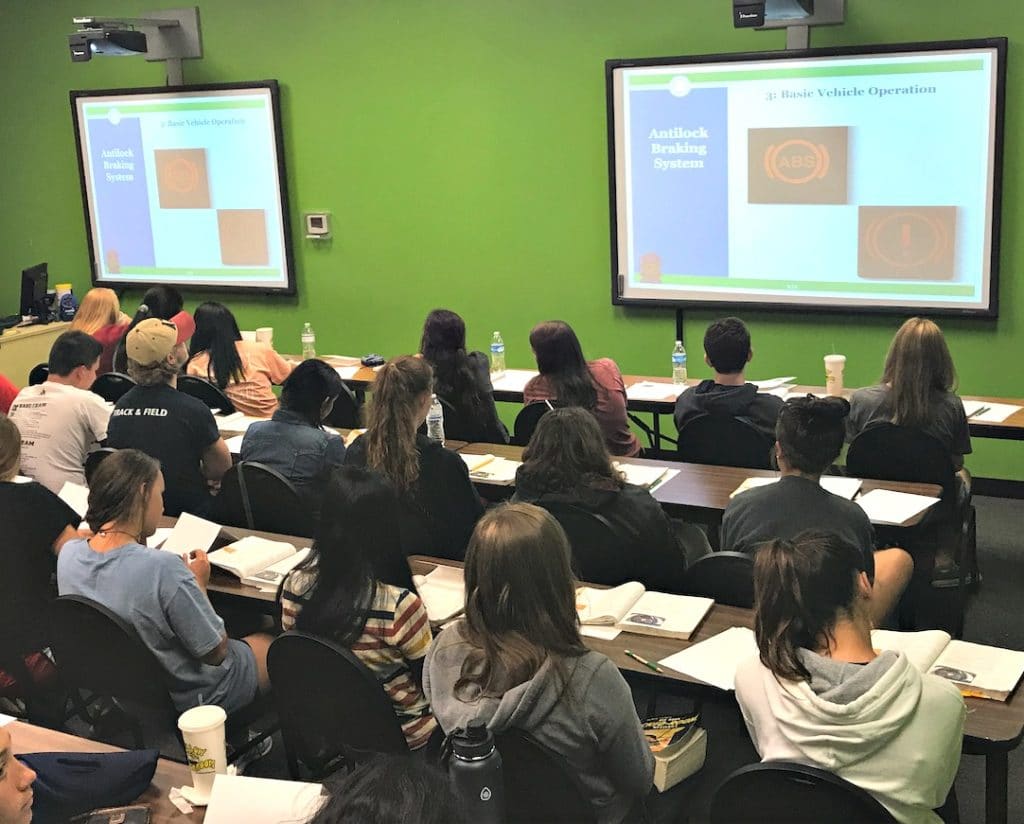 When it comes time to choose a quality Drivers Ed program, you have the option of going with a traditional classroom setting or an online program. So, which is the best route for new and inexperienced teen drivers? It's a big decision and not something to take lightly.
Yes, it's true. An online Drivers Ed program is less expensive; but will it teach your teen the necessary lifelong driving skills to stay safe on the open road for years to come? Teens learn differently than adults. According to The Study Gurus, teenagers learn best when study time is both productive and enjoyable. Sitting in front of a computer screen for hours on end is not exactly enjoyable and can even be frustrating. On the other hand, sitting in a classroom and participating in interactive learning activities is much less stressful. The lessons learned in class will stick with teens when they actively participate in Drivers Ed. For this reason, Drive Smart Georgia always recommends our in-person classes. However, we also offer our exact same program on Zoom for busy teens or those concerned about COVID-19.
A teen-focused program is key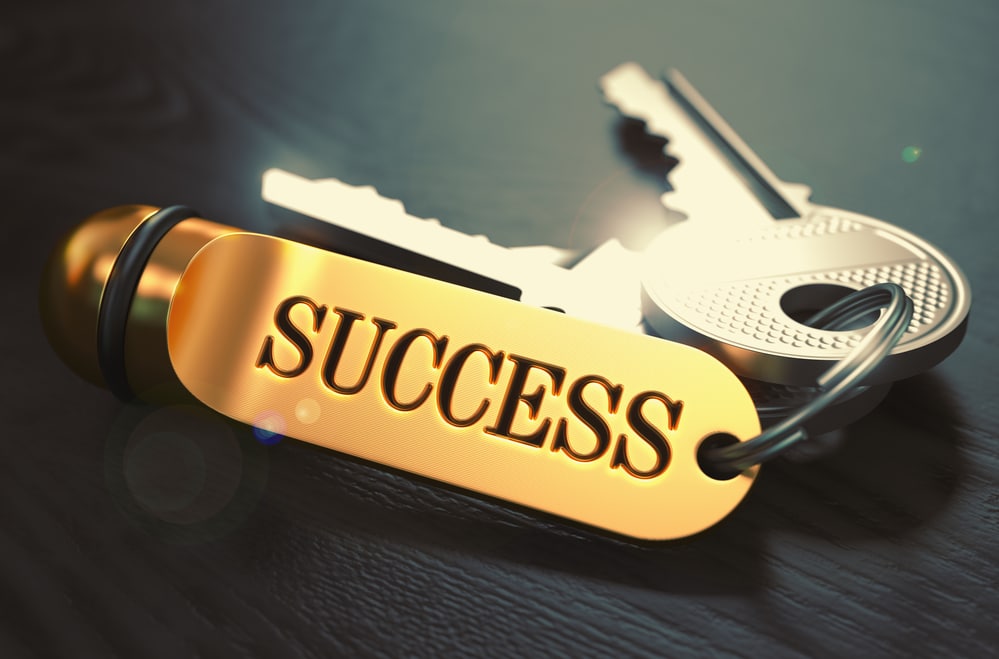 The key to a dynamic Drivers Ed program is motivating students to learn. Let's face it. Drivers Ed is not on their "Top 10 Things To Do" list. To reach their students, instructors and teachers have to entertain their teen students, while at the same time getting their message across loud and clear.
Once teens are relaxed and having fun, their willingness to learn increases and they become little sponges sopping up knowledge (without even realizing it!).
That being said, some teens are ALWAYS busy with travel sports teams or other activities. In extreme cases, they can take our Zoom classes, but Drive Smart Georgia always recommends an in-person classroom program!
So, when it comes to choosing Drivers Ed for your new teen driver, pick wisely. Then, make your decision, take a deep breath, and stay involved in the process every step of the way.
Checklist of Required Documents for 16- and 17-Year-Olds
Valid Learner's Permit for one year and one day.
Georgia DDS Certificate of Attendance notarized by the school (valid for 30 days; valid May-August during the summer).
ADAP Certificate
Certificate of Completion of 30-hour Driver's Ed course at a state-certified driving school.
A Driving Experience Affidavit must be completed at the Department of Driver Services affirming the applicant has a minimum of 40 hours of driving, 6 of which must be at night. (Parents will sign form at the DDS, so you don't have to bring it with you.)
Must present valid registration and insurance for vehicle used on road test (not required to be in applicant's name).
What is Joshua's Law? Requirements for 18-Year-Olds

Obtaining a Class C license for the first time is different than updating your Class D to Class C license.
All 18-year-old applicants must pass the road test skills test with a minimum score of 75%.
Fee is $20 for a Class C license.
To update a Class D license to Class C, simply go to the DDS and have them replace your old Class D license with a new Class C license.
Checklist of Required Documents for 18-Year-Olds
Valid Learner's Permit (the "one year and one day rule" does not apply). Applicant may obtain learner's permit and Class D license on the same day.
Must present valid registration and insurance for vehicle used on road test (not required to be in applicant's name).
Conditions of a Class D Provisional Drivers License
No driving between midnight and 5:00 am for any reason.
During the first six months of driving with the provisional license, the only people allowed to ride in the car are immediate family members—parents, stepparents, grandparents, siblings, children, and anyone who lives in the same house.
During the second six months of driving with the provisional license, additional passengers other than family members may ride in the car, but only one of them can be under the age of 21.
After those first 12 months, up to three passengers under the age of 21 who are not immediate family may ride in the car.
For the last 12 months of a provisional license before applying for a full license, a teen driver must not have any convictions for a major traffic violation that results in a license suspension.
CLICK HERE to read more Drive Smart Georgia blog posts.
Related Articles:
---
Get Social! Share What is Joshua's Law? A guide for parents to limit teen driver dangers