Georgia road tests for adults are now available at Drive Smart Georgia
September 20th, 2021
Jackie Kass

Drive Smart Georgia now administers Georgia road tests for adults due to a new state law that went into effect on July 1, 2021. If you are age 18 or older, there are no class or driving lesson requirements to be able to take your Georgia road test with us.
The Georgia Dept. of Driver Services allows Drive Smart Georgia to administer the Georgia road test for adults and teens. Our examiners conduct the test in one of our vehicles, with our insurance and fuel. All of our examiners are licensed by the Georgia DDS to administer the test on our course.
Even though we have a high 94% pass rate, don't worry if you don't pass on your first try. Your second test is totally free.
Disadvantages of taking the Georgia road test at the DDS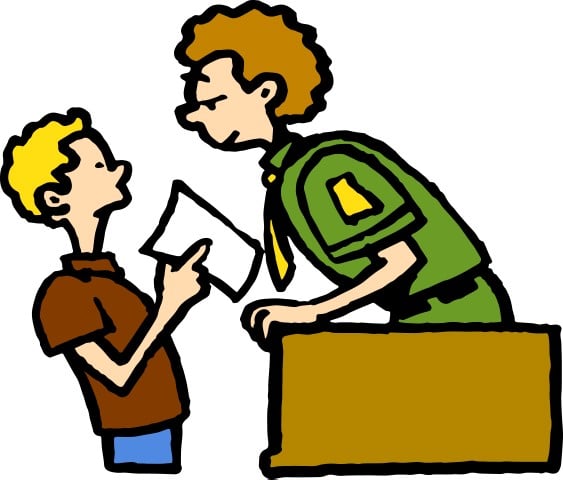 When you're ready to take your Georgia road test, you could head to the DDS. First, you must make an appointment (which could be months away or longer). Then, you can expect to wait once you get there. Read below for more disadvantages of taking the Georgia road test at the DDS.
You must test in your own vehicle
All vehicles used for the Georgia road test must be covered by liability insurance (you must show a valid insurance card) and pass a safety inspection. Plus, you won't be allowed to take the Georgia road test at all if any of your lights do not work. In addition, you must present your vehicle registration. Plus, your tag (license plate) cannot be expired. That's a lot to think about before taking the test!
The examiner is a complete stranger
Let's face it. DDS employees are overworked and underpaid. You might happen to catch one having a bad day. Not all test examiners will greet you with a smile and offer encouraging words, like we do.
If the schedule gets backed up, your test can be delayed
Your time is valuable, but the DDS doesn't seem to get that. You might sign up for a 2 pm test time but could wait one to two additional hours. Be sure to pack your patience and expect delays, especially during the COVID-19 pandemic.
You're not familiar with roads around the DDS
It's hard enough to remember how to parallel park, back up, perform a turnabout, and properly yield the right-of-way. Now, imagine doing all that on roads that you've never driven. Do you see your stress level going up?
Advantages of taking the Georgia road test at Drive Smart Georgia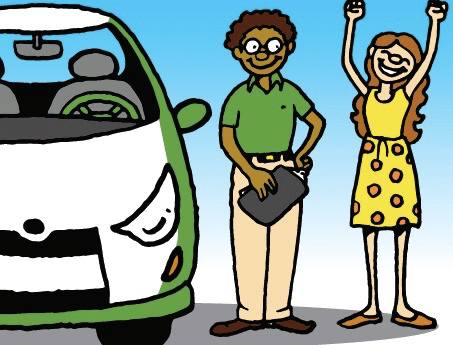 You can actually avoid the DDS hassles altogether. Drive Smart Georgia is a state-authorized third-party examiner. Here are the advantages of taking your Georgia road test with us.
Your test will start on time
It's easy to call our office to set up an appointment to take your Georgia road test. Our examiners make every effort humanly possible to start the test on time. Plus, you won't have to wait in a big room with strangers while your nerves increase with every passing minute.
Test with friendly and well-trained examiners
Our Georgia road test examiners undergo a thorough process through the DDS to become certified. Plus, they're always kind and welcoming.
In and Out at the DDS
Once you pass your Georgia road test at Drive Smart Georgia, you'll still need to present the required paperwork at the DDS. Our staff will also give you a list of required documents that the DDS will need to issue you a Georgia driver's license.
Georgia Road Test Price
Take the Georgia road test at one of our Drive Smart Georgia locations in Cumming, Johns Creek, or Alpharetta – not at a crowded DDS office. It includes a pre-test conference with one of our friendly examiners. The price of a Georgia road test for adults at Drive Smart Georgia is $109.
Georgia road test for adults: Rules and requirements

Due to a new Georgia Law, Drive Smart Georgia can now test anyone 18 years or older for their driver's license.
Avoid the hassle of the DDS by taking the road test for your Georgia driver's license at one of our convenient locations.
You are not required to take any driving lessons.
Everyone must have a valid learner's permit to take the road test.
Call by 1:00 pm on Friday the week before you want to take the test.
All adult (18 and older) road tests must be taken from 9:00 am – 2:00 pm Monday-Friday, depending on availability.
All 18 & over road tests must be booked over the phone.
Skills needed to pass the Georgia road test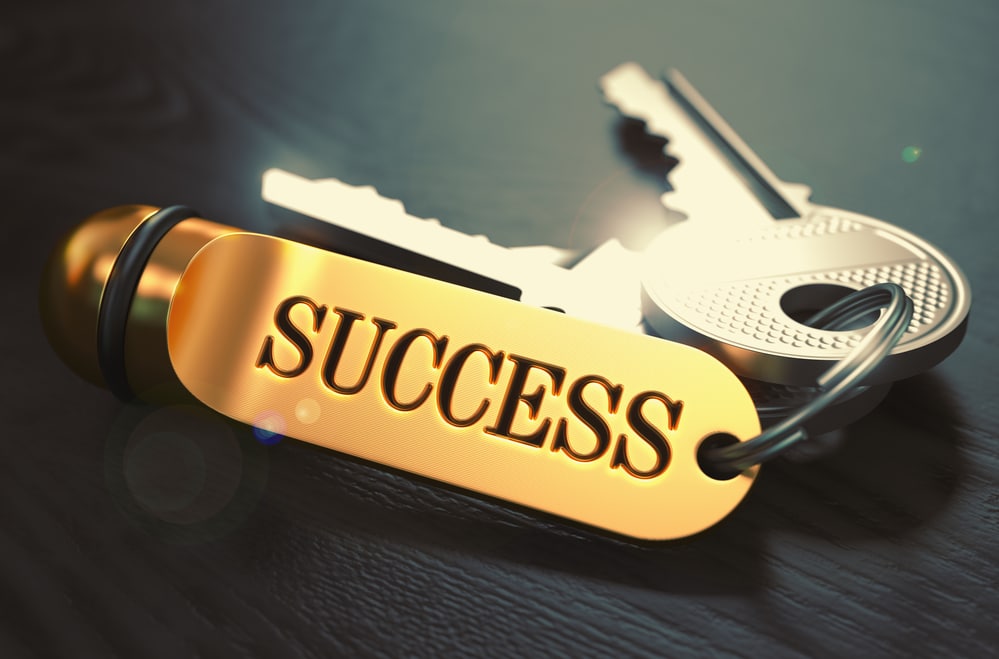 Driving Skills:
Parallel parking – You will be required to park midway between two cones so that your automobile is not more than 18" from the curb.
The Turnabout – The test examiner will ask you to turn your car around in a narrow space using ta two-point turn.
Reverse backing – You will be required to back your vehicle for a distance of about 50 feet at a slow rate of speed and as straight as possible. Be sure to look towards the back of the car while driving in reverse.
Red lights & Stop Signs:
Stop completely at all red lights & stop signs – Remember this – a yellow light does NOT mean to speed through the intersection. Every driver must stop at a yellow light unless he or she is too close to the intersection to stop safely. So, when in doubt, stop at a yellow light unless you've passed the point of no return.
Yielding & passing:
Yield right-of-way – Always yield right-of-way to pedestrians, motor vehicles, bicyclists, or anyone else who moves into the intersection before you.
Proper passing – Remember to ALWAYS check your blind spots before changing lanes. S.M.O.G. is an acronym to recall when changing lanes. S = Signal. M = Check your mirror. O = Check over your shoulder. G = Now, it is safe to go.
Tailgating & posture:
Don't follow too closely – Do not drive too closely behind other cars on the road. Always watch the car ahead of you.
Driving posture – The examiner will grade you on your posture. So, be sure to keep both hands on the steering wheel and don't rest your elbow on the window. Also, don't attempt to carry on a conversation with the examiner because he or she will be busy giving instructions and recording your score.
CLICK HERE get our free newsletter and teen driving tips for parents!
Related articles:
---
Get Social! Share Georgia road tests for adults are now available at Drive Smart Georgia