Drivers Ed Sale: Save $50 at Drive Smart Georgia
May 23rd, 2023
Jackie Kass

Are you looking for a Drivers Ed sale to save money? Well, look no further. Drive Smart Georgia has launched a $50 Drivers Ed sale that applies to our very popular SUMMER 2023 classes. If your teen needs to take Drivers Ed this summer, be sure to book early to save $50 on the classes that work best with your teen's busy schedule.
Benefits of taking Drivers Ed at Drive Smart Georgia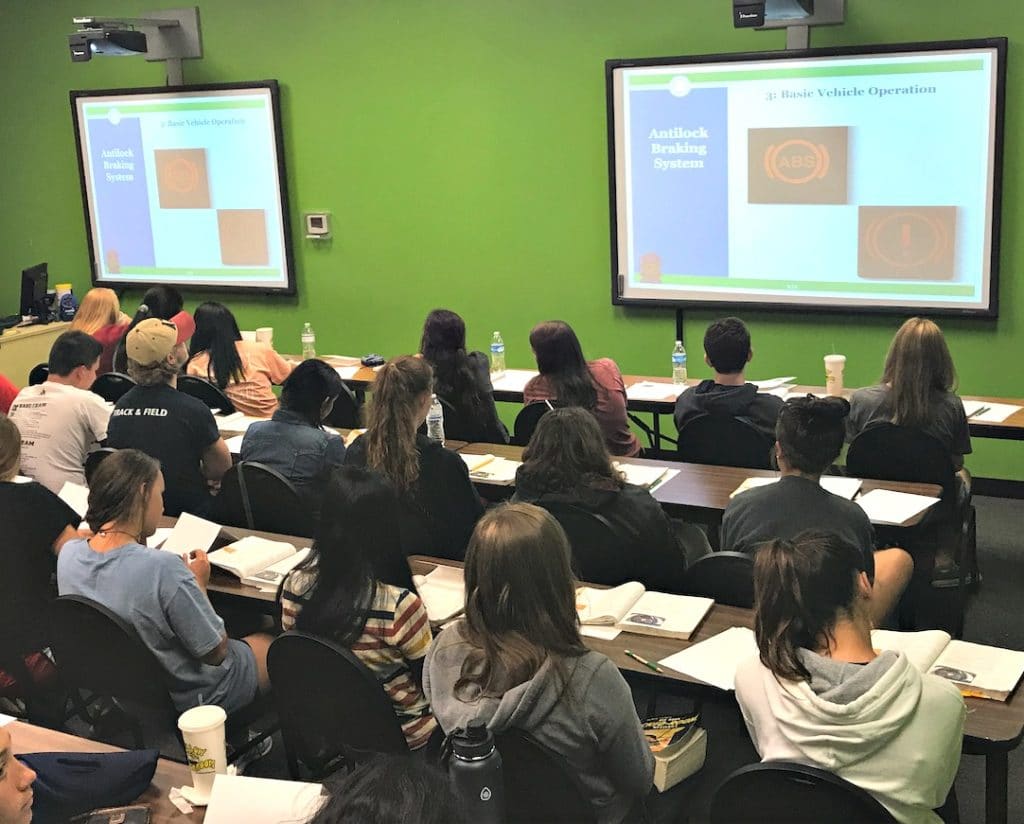 Are you looking for the best driving school in Atlanta? Be forewarned. Not all driving schools are equal. That's why it's important to do your research before picking one for your new driver.
Our teachers at Drive Smart Georgia don't just show students how to pass the test. They also strive to instill lifelong good driving habits. Below are more benefits of taking Drivers Ed at Drive Smart Georgia.
We are the ONLY driving school that is endorsed by Alan Brown, the Founder of Joshua's Law.
State-of-the-art classrooms with large 70" smartboards.
AAA, the nation's leading automobile safety authority, recommends Drive Smart Georgia.
We've taught more than 60,000 students how to drive in 14 years.
Students can take Drivers Ed at one of our three convenient locations or home the comfort of their own home.
Drivers Ed Sale: Save $50 on in-person or Zoom packages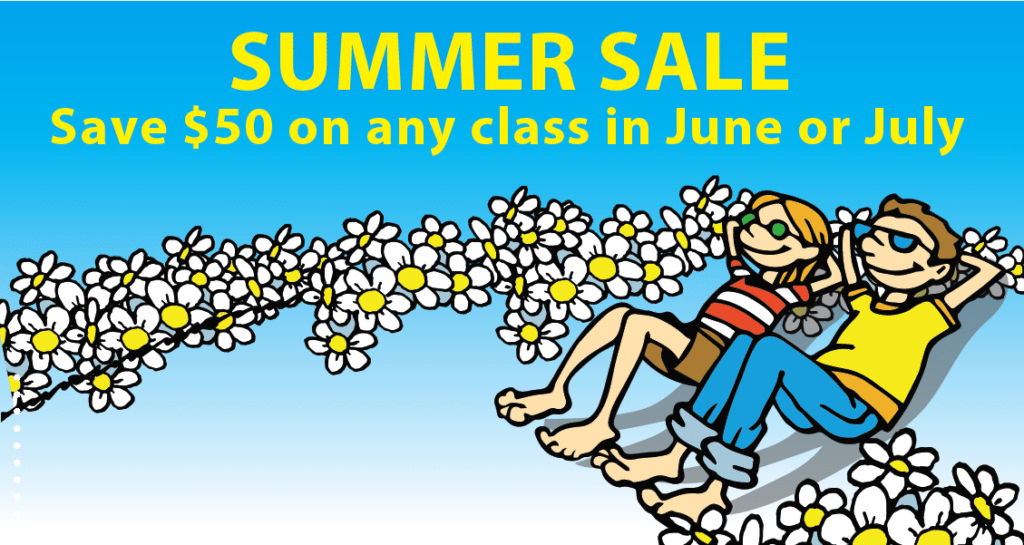 Our $50 Drivers Ed sale applies to our super popular summer classes (which are not normally discounted). All packages include the 30-hour Drivers Ed class and six hours of in-car driving lessons. Our Drive Smart packages also include a convenient on-site Road Test to avoid the long lines at the DDS.
Parents can save money during our Drivers Ed sale while teens can take an in-person class at one of our three locations. We recommend this option because new drivers absorb more information when they are engaged with the teacher and other students in a classroom setting.
However, for teens who want to learn from home, a Zoom class is also available. Both options meet all Joshua's Law requirements.
Students can pick an in-person or Zoom class for either of the below packages during our Drivers Ed sale.
Save $50 on our Road Wise package (30-hour class + six hours of in-car driving lessons). Reg. $599, SALE $549.
Save $50 on our Drive Smart package (includes 30-hour class + six hours of in-car driving lessons + an on-site road test). Reg. $699, SALE $649.
How to save $50 during our Drivers Ed sale at Drive Smart Georgia:
Go to Drive Smart Georgia's HOME PAGE.
Pick a location.
Choose any summer class.
Pick the "Road Wise" or "Drive Smart" level (for in-person or Zoom classes).
For an in-person or Zoom class, click on "Register Now."
Look for "Have a Coupon?" on the checkout page.
Click on "Click here to enter your code."
In the coupon code box, enter this code: SCHOOL.
Continue to enter your information and then click on "Place Order."
Only valid on initial purchase. Not valid with group or other discounts. Not valid for our Aceable online program.
Benefits of in-car driving lessons with one of our professional instructors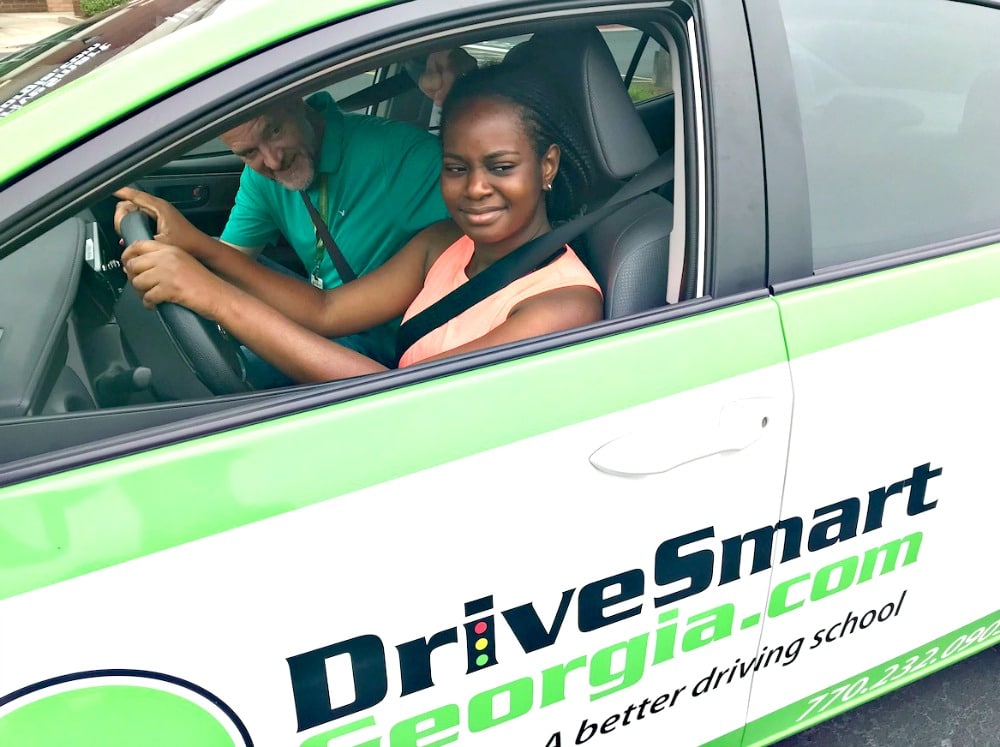 Learning how to drive a car can be a bit daunting, especially for nervous new drivers and their equally anxious parents. Have no fear, this isn't our first rodeo! In fact, we've been doing this for 14 years and have taught more than 60,000 teens how to drive. You're in good hands, but we certainly understand your concerns.
Rest assured…it will be OK. Take a few deep breaths and relax. We've got you covered. Book now to save $50 during our Drivers Ed sale. Your teen can take lessons and pass the road test before the first day of school.
Benefits of taking driving lessons at Drive Smart Georgia: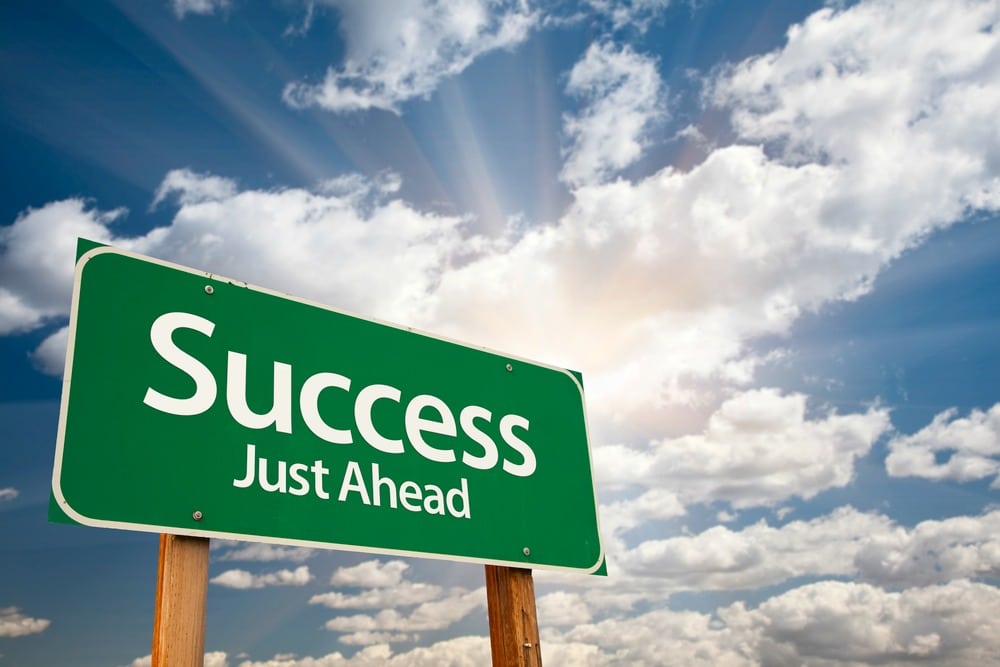 All vehicles feature and extra brake and accelerator on the instructor's side.
Our fleet includes dependable late models that are always clean. Plus, our entire fleet is inspected regularly by the Dept. of Driver Services.
Online scheduling on Drive Scout, our proprietary and easy-to-use scheduling software.
Based on experience, our highly trained and patient instructors will cover how to handle the vehicle, road signs, rules of the road, and basic road skills (straight line backing, parallel parking and the turn-about).
Our instructors meet with parents both before and after each lesson. Prior to the lesson, we discuss student needs and parent expectations. Following the lesson, we review progress and skills that were mastered and ones that require more practice.
The instructor will also post a detailed report card on the student's Drive Scout account. Parents can view the assessment 24 hours after each in-car driving lesson.
Our location in Johns Creek features the largest practice facility in Metro Atlanta. It's set-up with cones to practice parallel parking. Feel free to stop by to brush up those tricky skills when the course is not occupied by an instructor/student.
To take a video tour of Drive Smart Georgia, CLICK HERE.
CLICK HERE get our free newsletter and teen driving tips for parents!
Related articles:
---
Get Social! Share Drivers Ed Sale: Save $50 at Drive Smart Georgia