Joshua's Law and its requirements for teen drivers
March 12th, 2019
Jackie Kass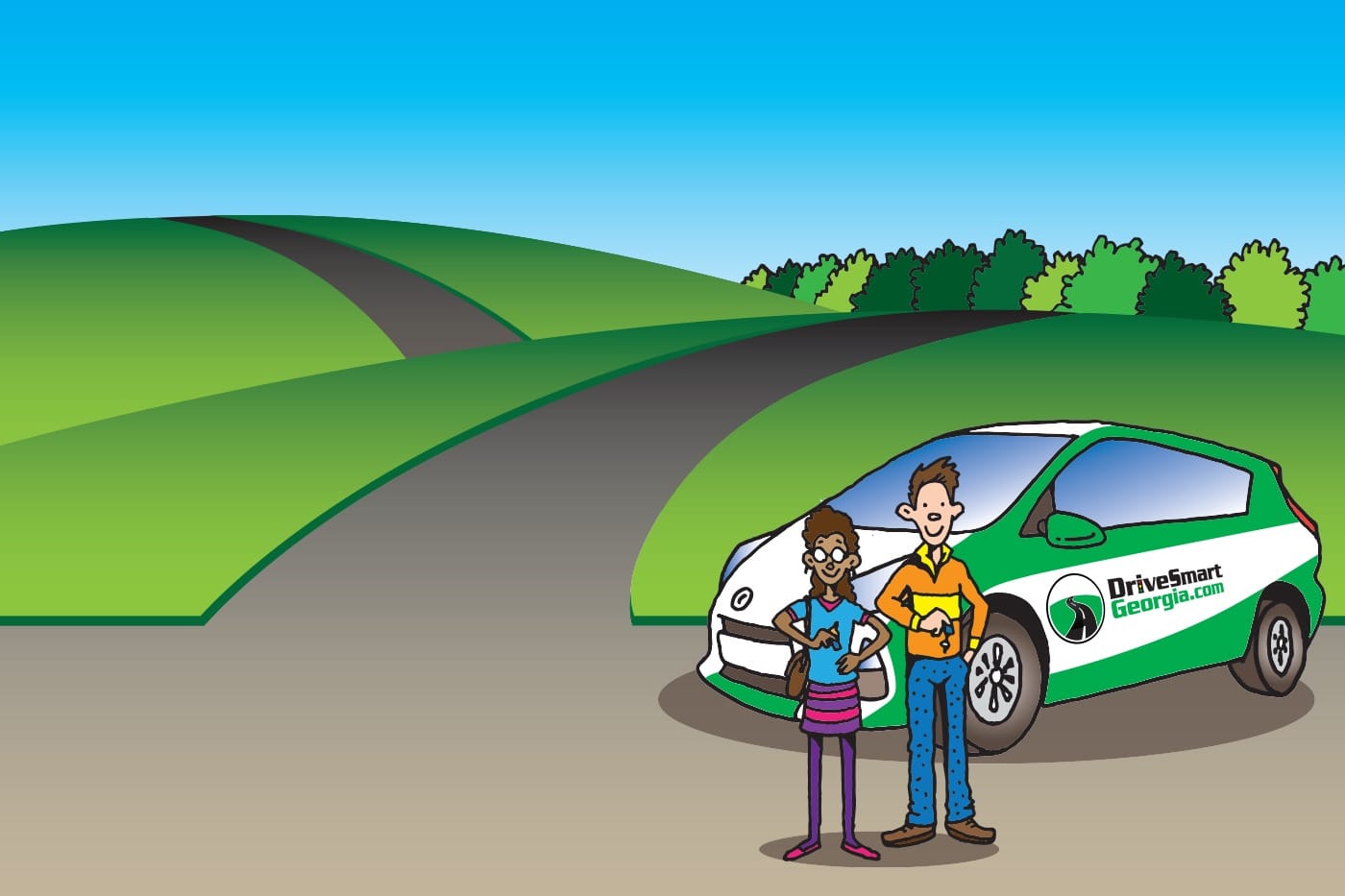 Did you know that Joshua's Law saves approximately 22,000 young lives per year? The teen driver law contains specific requirements that keep new and inexperienced drivers safer on the road. So, what exactly is Joshua's Law and how did it come to fruition?
The history of Joshua's Law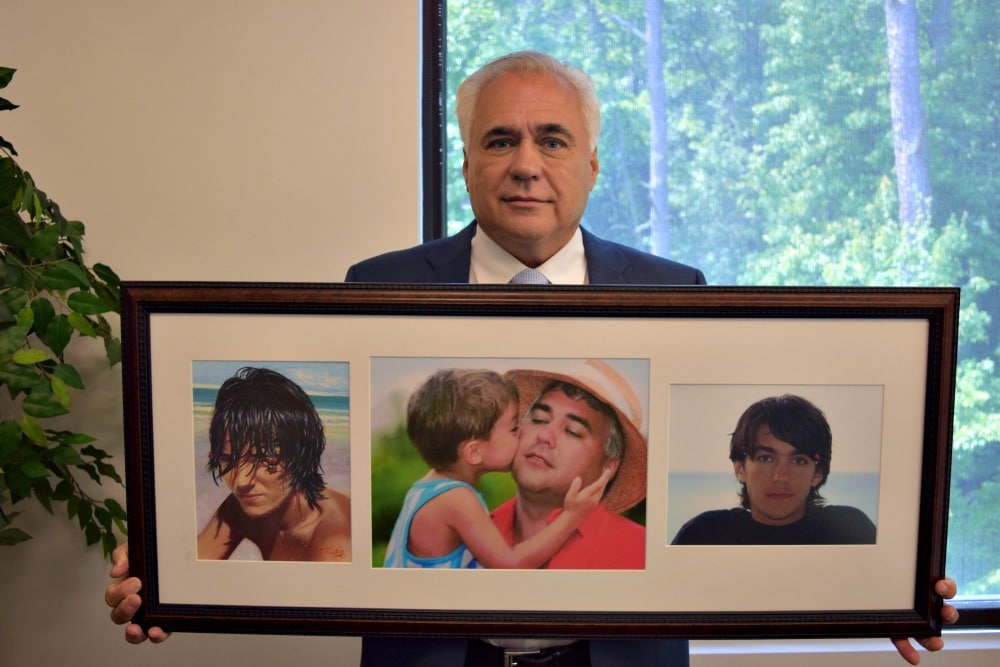 Joshua Robert Brown, a 17-year-old from Cartersville, GA., was an overachieving teen who loved football and baseball. Because of his musical talent, he was accepted into a prestigious music school in Boston, where he planned to attend after his high school graduation.
However, Joshua's life ended way too early in 2003. On July 1, 2003 he was driving on a two-lane highway in the rain when his truck hit a puddle of water, hydroplaned, and crashed into a tree. Severely injured, the teen fought to stay alive for nine days, but passed away on July 9.
Grief turns into a crusade for Joshua's Law founder
Joshua's parents were distraught beyond belief and had to pick up the pieces of their shattered lives. "I spent a year in a very, very dark place," the creator of Joshua's Law said with sadness. "I was in the worse place a human can be in."
However, Alan Brown made the difficult decision to turn his grief, guilt and emptiness into a personal crusade after hearing "the voice of God in my sleep." He then proceeded to write the entire law that night and finished it in the very wee hours of the morning. He presented the bill to his state senator, who said it was the best piece of legislation that he had ever seen.
Joshua Brown Foundation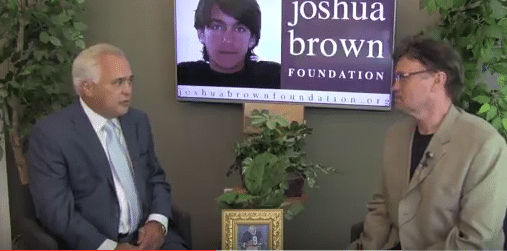 Within one year of their only son's death, Alan and LuGina Brown organized the Joshua Brown Foundation to ensure that every teen had the opportunity to learn driving skills that could save their lives. The foundation raised $250,000 to provide driving simulators and training to Joshua's former high school. It also developed a technologically advanced program to provide driver education for every teen and crusaded to pass Joshua's Law in the state of Georgia.
Joshua's Law passes!
In 2005, Senate Bill 226, also known as Joshua's Law, passed with an overwhelming majority of 87% in the Georgia House and Senate. The bill was considered the most important piece of legislation passed in many years. The tighter teen driver requirements of Joshua's Law went into effect on January 1, 2007.
Since then, Mr. Brown has helped pass similar laws in 13 other states and three national teen driving bills. He worked actively with the Centers for Disease Control and the Academy of Science and Medicine to help promote teen driver safety. In addition, he worked with the US Congress to pass a bill that requires automakers to install Electronic Stability Control systems in every car made after 2011. This particular law saves approximately 15,000 lives every year.
Joshua's Law requirements for 16-year-olds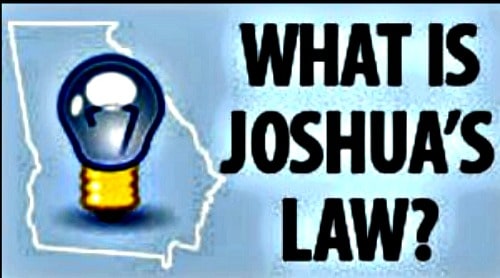 Joshua's Law is really pretty simple. It says if you are 16 and you want your driver's license, you have to take an accredited driver's education course or wait until 17 to get your license.
Under Joshua's Law, to get a Class D driver's license at the age of 16, new drivers must do the following.
Hold an instructional permit for at least one year and one day.
Complete a certified 30-hour driver education course that is approved by the Georgia Department of Driver Services. Head to the Georgia DDS website for a list of certified driving schools, like Drive Smart Georgia.
Complete a cumulative total of at least 40 hours of supervised driving experience, which must include at least six hours of nighttime driving.
Applicants must pass the road skills test with a minimum score of 75%.
A parent or guardian must be present.
How to choose a Driver Education Program that meets
Joshua's Law requirements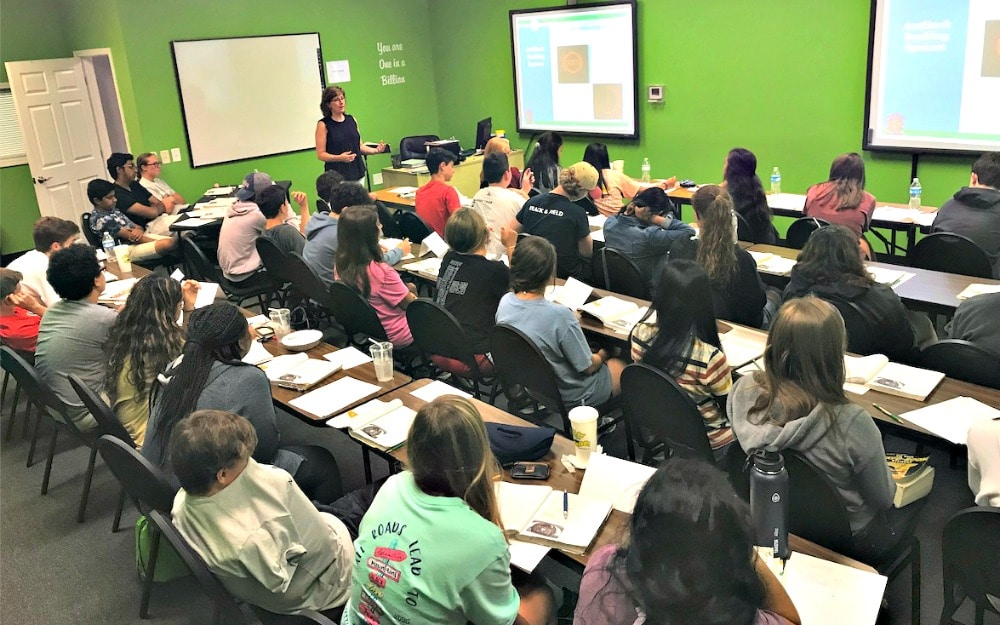 "Not all driving schools are created," Mr. Brown explains.  "Drive Smart Georgia is the only driving school that I endorse because they care. They really do!"
As a concerned parent, here are some suggested steps to find the best driving school for your teen driver.
Do your homework
First and foremost, it's important to do your homework. Learning how to drive is a serious issue. So, it's very important to pick the best driving school in Atlanta for your new and inexperienced teen driver.
Yes, it can all be a bit confusing. Yes, all schools will meet Joshua's Law  requirements. Most will offer both a classroom session and driving lessons. That's why it's important to dig deeper, dear parents. What you see is not always what you get. So, go ahead and jump in. Start your research, but Drive Smart Georgia suggests that you consider these things when choosing the best driving school in Atlanta for your teen driver.
Read online reviews
Don't just look at a driving school's website. Hop on to Google or Yelp and read reviews from other parents that have used a particular driving school. For every person that posts a bad review, there are dozens that do not. If you see negative reviews, it may be time to look for another school.
Is it a DUI school?
Many, many driving schools in Atlanta offer a DUI program. If you're looking for a place that specializes in teaching teens how to drive, a driving school that puts a big emphasis on their DUI program may not be the best fit for your teen driver. Look for one that specializes in teen drivers only, like Drive Smart Georgia.
Is there more than one student in the car at a time?
Most driving schools offer in-car driving lessons, but many will put more than one student in the car. If you want individualized, one-on-one lessons, look for a driving school that offers driving lessons with one student and one instructor in the automobile at a time.
Is the driving school approved by AAA?
The nation's leading authority on automobile safety is AAA. If you're a concerned parent who is uncomfortable evaluating driving schools, the AAA network of approved schools is a good place to start.
Through its local managers and safety experts, AAA continuously monitors the quality of driving schools, ensuring that its standards are constantly met. In Georgia, there are only two AAA-approved driving schools, including Drive Smart Georgia.
Tour the driving school facilities
When looking for the best driving school in Atlanta for your teen driver, be sure to tour the facilities. Are the classrooms bright and sunny or dull and outdated? Are the books dog-eared and worn-out? Does it use flat screen TVs large enough for all to see, even those students in the back row? You can tell a ton about a driving school just by walking around.
Will you be informed of your child's progress?
All driving schools will gladly take your hard-earned money, but not all will follow-through with you. When choosing the best driving school that meets Joshu's Law requirements, ask the schools if they will provide you with report cards on your child's progress.
Ask to actually see one. If it doesn't clearly communicate the skills your child has mastered and those that need work, move on. It's important that driving schools keep you informed every step of the way.
Examine the fleet
When it's time to send your child out on his first in-car driving lesson, you want to make sure the car is safe, dependable, and clean. If you wouldn't want to drive the car, you certainly don't want your teen learning how to drive in it.
Be sure to ask questions about the automobiles and accident rates before choosing a driving school. Plus, make sure the school has an area to practice their newly learned driving skills.
Joshua's Law founder endorses Drive Smart Georgia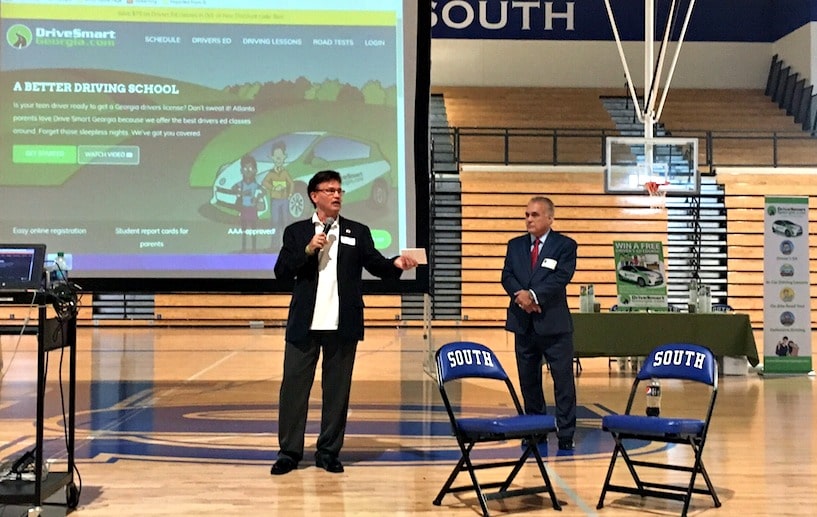 Alan Brown, the founder of Joshua's Law in Georgia and 13 other states recently endorsed Drive Smart Georgia. He explained…
There are other driving schools around the state, but I endorse only one – Drive Smart Georgia. The curriculum is pretty much the same. They pretty much are. It boiled down to people. These guys care. They love the kids and that's why I support them.

Joshua didn't do anything wrong. He hydroplaned into a tree at 40 mph. Do you know what to tell your kids when they hydroplane? When their tires run off the pavement, do you know what to tell them? I bet not.

I feel I let Joshua down. He needed help, but I thought he'd grow into it. Parents are not qualified driver's education teachers.
Joshua's Law founder offers advice to parents
When asked what advice Mr. Brown, the founder of Joshua's Law, could offer parents of new teen drivers, he replied…
Wake up, parents. Do something for your child. How much money do you spend on birthdays? Christmas? Give them the gift of life. You don't want to live like I live.

Don't fuss about the cost. What's the value of your child? Is that child worth $500 to you? Pay the money and find them a quality driver's education program. Save their life. Please. You don't want to live in my world.
How to get a Driver's License under Joshua's Law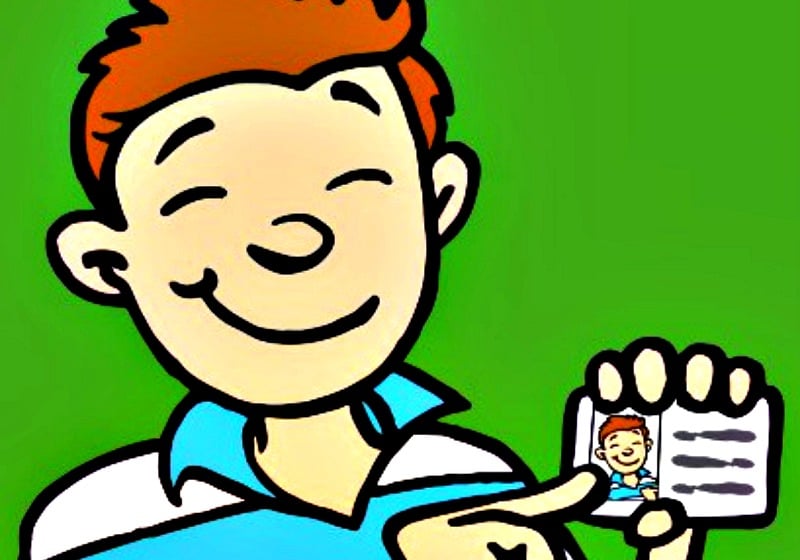 Teens can't wait to get their learner's permit, and then their license to drive. However, before heading to the Department of Driver Services for either, parents will need to do a bit of homework beforehand to make sure you have all the required documents. If not, you'll be turned away and will have to make another trip. A little preparation can eliminate and hassles, headaches and valuable time.
Step #1: Georgia Learner's Permit
To get a Georgia learner's permit, your child must be 15 years or older. The parent must be present to sign the application. Your teen will need to pass an eye test and a two-part knowledge exam that pertains to road rules. Hint, hint…All questions are based on material in the Georgia Driver's Manual! You can pick up a hard copy at any DDS location or download it at the Georgia DDS website.
The key to passing the learner's permit test on the first try is to study, study, study the manual and take some online practice tests. The exam is conducted on a walk-in basis only. You have to be there at least 30 minutes prior to closing time to begin the test.
Joshua's Law requirements for 16-year-olds
Joshua's Law requires that all 16-year-olds must complete a 30-hour Driver's Ed course, plus a minimum of 40 hours of supervised driving experience with at least six hours of night driving.
After your 16-year-old meets the above Joshua's Law requirements, he or she is ready to take the driving test. Before you head to the DDS or an authorized third, you'll need to collect the following documents to take with you.
Required documents for 16-year-olds:
Valid learner's permit for one year and one day
Georgia DDS Certificate of Attendance notarized by the school
ADAP Certificate (provided by high school upon request)
Certificate of Completion of a 30-hour Driver's Ed course at a state-certified driving school
A Driving Experience Affidavit must be completed at the DDS affirming the applicant has a minimum of 40 hours of driving, 6 of which must be at night. Parents will sign the form at the DDS, so you don't have to bring it with you.
Must present valid registration and insurance for vehicle used on road test (not required to be in applicant's name)
Joshua's Law: In review
Joshua's Law was passed in Georgia to help keep new drivers safe. Auto accidents remains the #1 cause of death among teens. So, it's critical to follow the requirements to the tee, not just because it's the law, but because they could quite possibly save your life.
Teen driver fatalities have decreased by 60% since Joshua's Law went into effect in 2007. That's 181 young lives saved every year.
If your child wants to get a driver's license at age 16, he or she must take an approved Driver's Ed course. To see why Drive Smart Georgia is different and approved by Alan Brown, check out this website.
CLICK HERE get our free newsletter and teen driving tips for parents!
Related articles:
---
Get Social! Share Joshua's Law and its requirements for teen drivers