5 reasons to book Driver's Ed classes for summer 2023
March 1st, 2023
Jackie Kass

Even if you're not much of a planner, here are five reasons why you should book Driver's Ed classes for summer 2023 NOW. If your teen wants that coveted campus parking pass when school starts, it's important to start early to get all the DDS requirements completed on time. However, there are four more compelling reasons to book Driver's Ed classes for summer 2023 now. Trust us, you'll be glad you did!
Reason #1: Take Driver's Ed classes early to finish those required driving lessons before school starts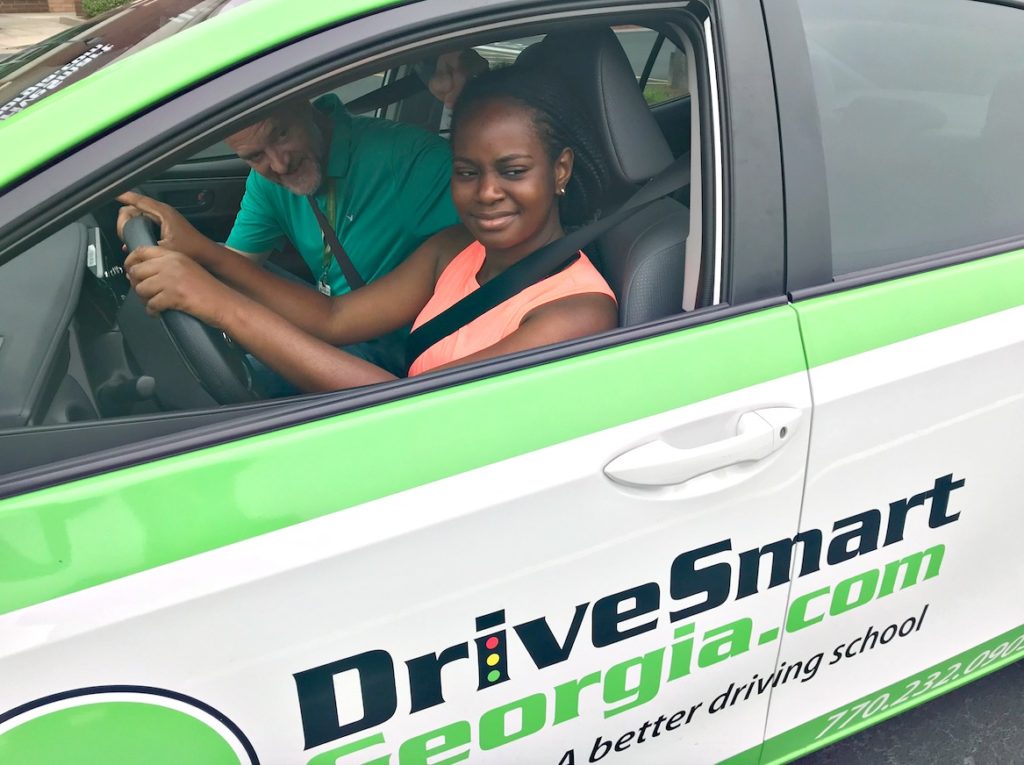 Just like accountants are crazy busy during tax season, Drive Smart Georgia gets super busy in the summer months. That's because students and parents prefer to focus on Driver's Ed when school is not in session and students are not swamped with tests, projects, after school activities, and sports. To say demand for our services soars in the summer is an understatement.
Where to start to book Driver's Ed for summer 2023
Joshua's Law in Georgia requires that all 16- and 17-year-olds must complete a 30-hour DDS-approved Driver's Ed class, plus a minimum of 40 hours of supervised driving experience with at least six hours of night driving. All 16- and 17-year-old applicants must pass the road skills test with a minimum score of 75.
Drive Smart Georgia offers the required 30-hour class with these options for students:
In-person Driver's Ed classes
Because teens retain more information when they are engaged in hands-on Driver's Ed activities, Drive Smart Georgia HIGHLY recommends our classroom packages. Our high-energy, on-site program includes learning games, an outdoor activity with "drunk goggles," and small group participation projects.
Zoom Driver's Ed classes
While most students benefit from an in-person class, some are perfectly suited to learn in a Zoom class with a real teacher in real time. The students can also interact with other students, making a Zoom Driver's Ed class a good option for teens who want to learn from the comfort of their own home.
Online Driver's Ed program
Some teens need even more flexibility. Our online program lets students start and stop the online Drivers Ed program at their convenience. We hand selected the best and most engaging course in the country for those busy teens who need a convenient alternative to our classroom program.
All Driver's Ed packages for summer 2023
All of our in-person or Zoom Driver's Ed classes for summer 2023, and our online program include 6 hours of in-car driving lessons. One of them even includes a convenient on-site Road Test to avoid the long lines at the DDS.
How to score that coveted campus parking permit
If your teen wants to get their Georgia driver's license before the first day of school, make sure they have enough time to complete their in-car driving lessons.
Drive Smart Georgia requires 7 days between driving lessons. That's because students need time to work on and perfect the skills they learned from their instructor.
Our cars run from 7 am until 10 pm, but it may be a bit more difficult to book a lesson during the busy summer months. That's why it's important to book now to take summer 2023 Drivers Ed classes in late May or June.
By doing so, your teen will have plenty of time to book and take the three 2-hour in-car driving lessons in time to apply for their campus parking permit before the start of school.
Reason #2: Students are delaying getting their Driver's License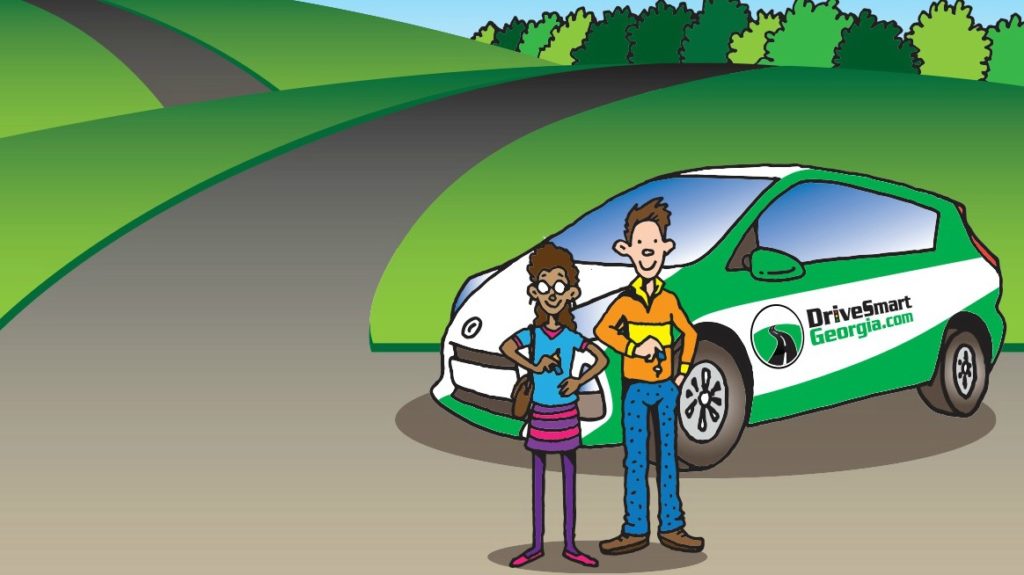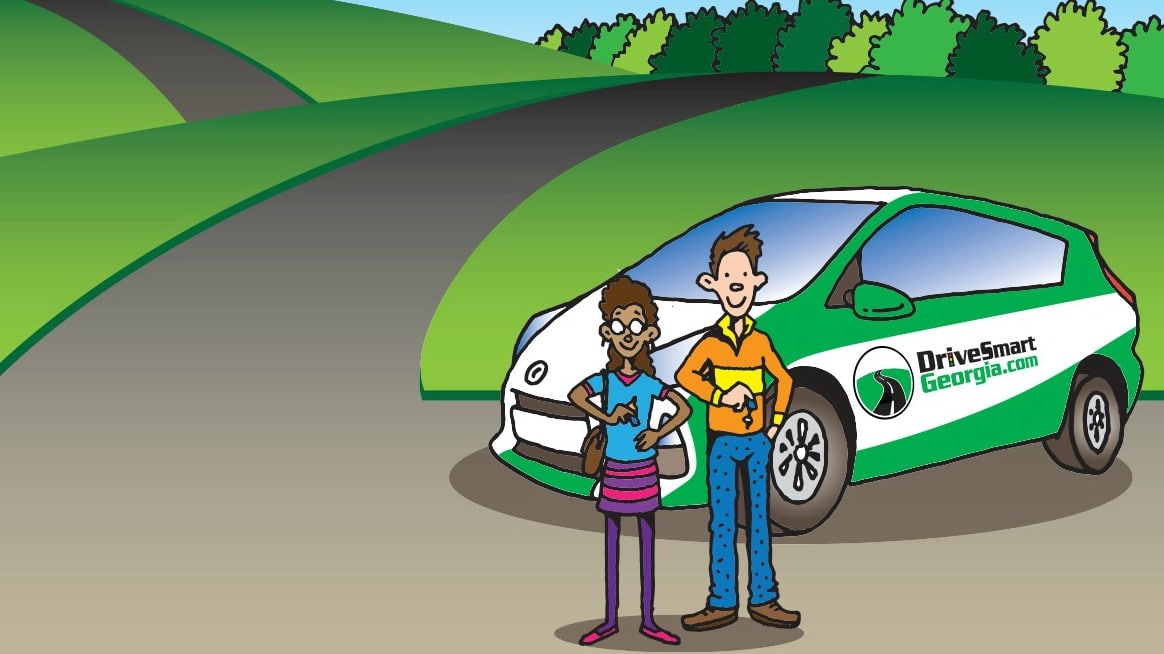 Another reason to book Summer 2023 Driver's Ed classes now is because more teens are delaying getting their driver's license. It used to be a rite of passage to get a driver's license on one's 16th birthday. Times have changes. Because of ride share services like Uber and Lyft, teens are in no hurry to get their license. According to "Today", federal data shows that only a quarter of 16-year-olds have their license to drive. That's about half as many as teens in the mid-90's.
However, as the pandemic eases, these reluctant teens are now anxious to take Driver's Ed in 2023. That means our classes at Drive Smart Georgia could be fuller than in recent years. That's why it's best to book an early class now to ensure the schedule that fits your teen's needs. In this case, the early bird gets the worm.
Reason #3: Extra Driving Lessons may be needed
While most of our students pass the road test for a Class D Georgia driver's license, some need extra lessons to gain more on-the-road experience, sharpen their newly acquired driving skills, and to simply boost confidence.
By booking a Driver's Ed class early in the summer, students can fit in their 6 hours of in-car lessons. If they still need an extra lesson, there's time to book one before the procrastinators gobble up our available drive times.
Trust us. Parents who book early avoid the stress of the end-of-summer rush. If your child wants their license before the start of school, it's best to book early for a smooth ride through our program at Drive Smart Georgia.
Reason #4: Students absorb more when they're not busy with school
Here's yet another good reason to take Driver's Ed during the summer. When class is in session, student's brains and schedules are packed with studying for tests or quizzes, working on projects, attending sports practices and after school activities, and stressing over grades.
That means when the leisurely days of summertime hit, teens are less stressed and open to learning new things because there are fewer distractions in their lives. In other words, they can more easily absorb what they learn in class and put it to use on the road when they begin their in-car driving lessons.
Don't fret, parents. All of our vehicles are equipped with an extra brake and accelerator on the instructor's side.
Reason #5: Safety in our classrooms and cars is still a big priority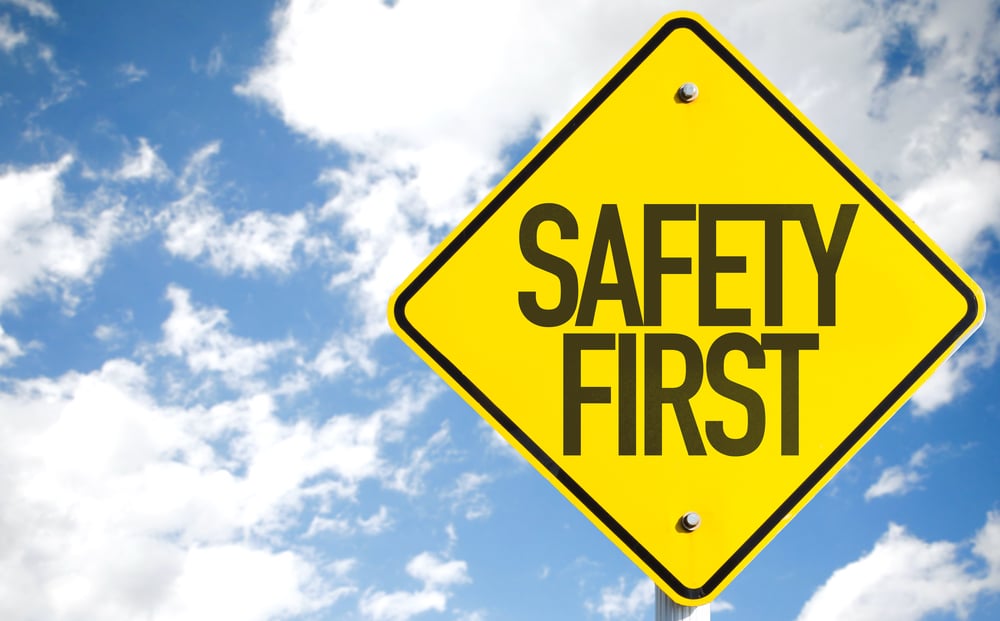 Drive Smart Georgia goes above and beyond to keep our students and staff safe.
Precautions in our classrooms:
For the safety of our students, all classroom teachers have been vaccinated and boosted. Students are not required to wear masks but are more than welcome to do so.
Before and after each and every class, Drive Smart Georgia will use a commercial-grade disinfecting unit that is 100% safe to kill airborne germs. This is an above and beyond precaution that we continue to offer.
Our teachers disinfect all surfaces regularly. We have plenty of hand sanitizer for all students.
All classroom teachers have signed agreements that they will NOT report to work if they are not feeling well.
Precautions in our cars:
For the safety of our students, all instructors are fully vaccinated and boosted. Vaccinated students will have the option of wearing masks. If they choose to do so, of course, our instructor will also gladly wear a mask.
All lessons will continue to be conducted from our locations in order to give our instructors more time to completely disinfect our vehicles between sessions.
Instructors will sanitize every surface, switch, mirror, steering wheel, seats and more before and after each driving lesson.
Rest assured that our instructor will be symptom and fever-free. All instructors have strict guidelines to be able to conduct driving lessons.
CLICK HERE get our free newsletter and teen driving tips for parents!
Related articles:
---
Get Social! Share 5 reasons to book Driver's Ed classes for summer 2023