What to expect when a teen begins car driving lessons
January 27th, 2016
drivesmartgeorgia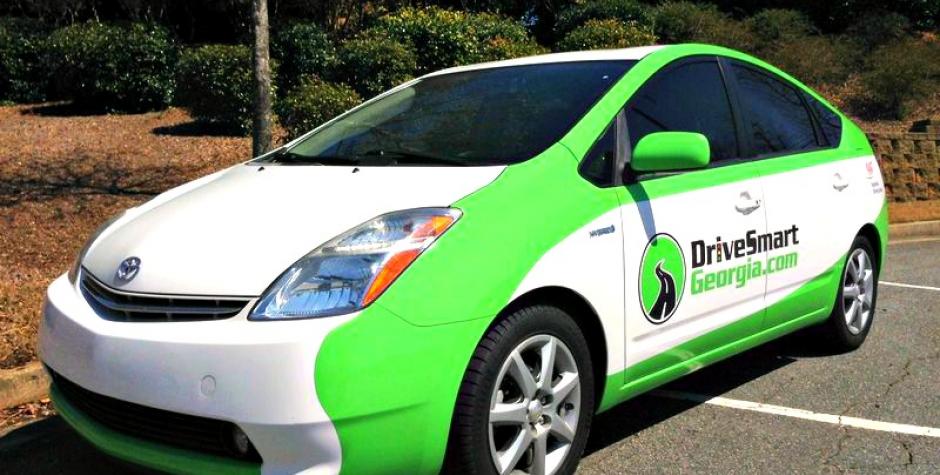 It seems like just yesterday when you took the training wheels off off your child's bicycle. Yikes. Now, it's time for your teen to get behind the wheel and learn how to drive a car. This all-important milestone can be a bit scary for concerned parents. Rest assured…it will be OK. If your child is going to start in-car driving lessons with a Drive Smart Georgia instructor soon, here is what you can expect.
Q: When should I schedule In-Car Driving Lessons?
A: We prefer to do the actual in-car lessons after students have gained a solid foundation of knowledge in a classroom setting. However, based on driving experience, some students drive prior to the Drivers Ed class.
Q: Where do we meet for Driving Lessons?
A. If you live within our designated area, our instructor will pick-up your student at their high school (in the parent carpool lane) or at home and dropped off at home upon lesson completion. If you live outside our designated service area, we will arrange to meet you at one of our convenient meeting locations.
Q: What is the car like?
A. We have converted our fleet to include eco-friendly vehicles, like the Toyota Prius. All of our cars are dependable late models that are always clean. There is an extra brake and accelerator on the instructor's side – just in case.
Q: What will my child work on during the Car Driving Lessons?
A. As you might imagine, our students have varying levels of experience out on the road. Therefore, instructional needs are as different as each individual student. In other words, no two lessons are ever alike.
Based on experience, our highly trained and patient instructors will cover how to handle the vehicle, road signs, rules of the road, and all four basic road skills (quick stop, straight line backing, parallel parking and turn about). The student will practice IPDE (identify, predict, decide and execute). Residential, interstate, and rush hour driving will also be covered as experience warrants.
Q: What does my teen need to bring to the In-Car Driving lesson?
A: By law, students are required to have their permit with them whenever they are driving. Upon arrival, the instructor will ask the student for the permit. If the student has forgotten it, the instructor will take him or her home to retrieve their permit. If the student is still unable to produce it, the lesson will be cancelled and a $50 fee will be incurred.
For the safety reasons, we strongly recommend that students wear closed-toe shoes (no slip-ons or slippers) for all driving lessons.
Q: Does the instructor provide feedback after each car driving lesson?
A. Absolutely! Our instructors make an effort to meet with parents both before and after each lesson. Prior to the lesson, student needs and parent expectations are discussed. Following the lesson, we review progress and skills covered. Additionally, the instructor will post comments and a review of skills on the student's Schedule2Drive account. Parents can view the assessment 24 hours after each in-car lesson.
Q: What can I do between driving lessons to help my teen become a better driver?
A: Practice, practice, practice! A teen driver's comfort level and confidence increase over time with experience. Teaching a teen to drive is a partnership between the driving school and the parent. Obviously, the student is not going to learn how to drive in a single lesson or even over the 6-hour program. In addition to other state requirements, your teen must have 40 hours of supervised driving experience on the road, which must include six hours of night driving, to be eligible to obtain a driver's license.
Practice is the best way to guarantee your teen's road test readiness and safety out on the road when they become licensed, unsupervised drivers.
Q: Where can we practice parallel parking?
A: Both of our locations in Johns Creek and Alpharetta are set-up with cones to practice parallel parking. Feel free to stop by to brush up those tricky skills when the course is not occupied by an instructor/student. Because we're closed on Sundays, the course is open all day.
Q: What are On-Site Road Tests?
A: The Dept. of Driver Services (DDS) allows driving schools to become certified as Third Party Test Facilities. This means that Drive Smart Georgia students can take their actual road test examination at one of our two locations.
Q: Can anyone take a Road Test at Drive Smart Georgia?
A: No. Only students who complete the 30-hour classroom course and at least six hours of in-car lessons at one of our locations are eligible to take their road test at Drive Smart Georgia. Students under the age of 18 must test no sooner than one year and one day after the permit issue date. One advantage of our on-site road test is that your teen can take the test in the car they practiced in during lessons. Yes, we boast a high 94% pass rate!
Q: What is a Road Test Tune-Up?
A: Drive Smart Georgia in Johns Creek and Alpharetta offers a one-hour lesson and evaluation called a Road Test Tune-Up. It's the perfect way to assess your student's road test readiness. In addition to practicing the four basic road skills (quick stop, straight line backing, parallel parking and turn about), overall driving behavior will be evaluated to make sure your student is prepared to pass the road test. If students have not had a lesson in over a month, it's a great way to sharpen up those driving skills. When taken just before the road test, students are apt to be relaxed and more confident.
CLICK HERE get our free newsletter and teen driving tips for parents!
Related articles: 
How to prepare for and what to expect in Drivers Ed classes
Texting and Driving is still dangerous for teen drivers
Is your teen driving you crazy? Tips for parents of new drivers
What are the top 5 dangers for teen drivers?
What the heck is FOMO and why is it causing teen drivers to crash?
---
Get Social! Share What to expect when a teen begins car driving lessons