Top 10 reasons to attend our 2016 Teen Driver Safety Event in Johns Creek
October 14th, 2015
drivesmartgeorgia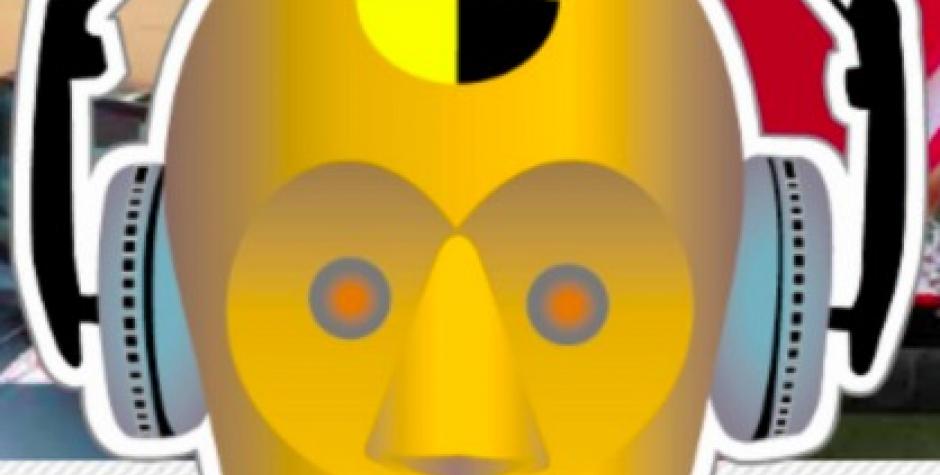 Teen drivers and their concerned parents are invited to attend a free and interactive community event in Johns Creek. It's entirely focused on teen driver safety and kicks off National Teen Driver Safety Week 2016. Come for an afternoon of fun on Saturday, October 15th and leave a safer driver. The weather will be sunny and warm, so mark your calendars now for the Drive Smart Georgia and AAA-sponsored Teen Driver Safety event. Still need more reasons to attend? Below are ten great ones!
1. Car crashes are the #1 cause of death for teens age 16-19
New teen drivers are just that – NEW and inexperienced drivers. Yes, kids think they are invincible, but they're not. In fact, car crashes are still the #1 cause of death for teenagers age 16-19. Our Teen Driver Safety Event will arm parents and teens with vitally important information they need to stay safe on the road. Talk to reps from AAA, MADD, GDOT, Georgia DDS, the Johns Creek Fire and Police Departments, plus many others.
2. Hands-on education is fun
Not only is our event educational, it's also fun and interactive. Teens will have an opportunity to put on "drunk" goggles and then drive golf carts to see how their reaction time is affected. Watch crash dummies in a rollover car to learn just how important seat belts are. Watch the Johns Creek Fire Dept. extract accident victims using the Jaws of Life. There's so much to do, you'll want to check out everything.
3. So many prizes, so little time!
The community stepped up in a HUGE way to support our safety event. Simply fill out a form for your chance to win. Here are just some of the things we are giving away: Beats by Dre headphones, gift cards galore, 100 free full service car washes, 250 free burger coupons, 250 free Chick-fil-A coupons, free pizza coupons, mini tire gauges and more.
4. Lots going on inside too
Inside Drive Smart Georgia, Mothers Against Driving and AAA will give talks every half hour and provide valuable information about the dangers all teens face on the road.
5. Meet Alan Brown, the founder of Joshua's Law
Stop by to meet the amazing man behind Joshua's Law in Georgia and 13 other states. His personal story of loss will touch parents and teens alike.
6. Win prizes from The Party People
A DJ from The Party People will be on hand to give away prizes through trivia contests and more.
7. See a teen friendly car up close and in person
Auto manafacturers are stepping up to safety by making new teen friendly cars. See all the new features up close and in person during our event.
8. Sign up for the STOP program
STOP (Solicitor. Teen. Officer. Parent) is a teen safe driving program designed by the Johns Creek Police Dept. and Municipal Court to reduce the number of teen traffic accidents and repeat violators in the community. Parents can sign up for the STOP program to provide direct communication between police and parents about their teens' driving habits and traffic violations.
9. Free AAA membership for teens
AAA has been an advocate for safe driving for more than 100 years. Because the organization cares about new, inexperienced drivers who may be particularly vulnerable to challenges on the road, AAA offers a free membership for teens with a learner's permit. If you're a AAA member, don't forget to sign up for this free service.
10. Learn about basic car maintenance
Teen drivers are making better decisions than a generation ago, by buckling up more and riding less with friends who have been drinking. Yet, many teens know little or nothing about the basics of auto repair. A AAA expert will show teens how to change a flat tire, and provide valuable tips to make sure his or her ride is safe.
The 411 on Teen Driver Safety Event
Date: Saturday, October 15, 2016
Time: 12 Noon – 3 pm
Place: Drive Smart Georgia parking lot. 6000 Medlock Bridge Pkwy., Johns Creek, GA 30022 (Shoe Gallery and 31 Main shopping plaza)
Cost: Free
More info: (770) 232-0903 or drivesmartgeorgia.com.
Parents can RSVP at Eventbrite. The event is free and open to the public.
Related articles:
What the heck is FOMO and why is it causing teen drivers to crash?
Is your teen driver stuck in neutral?
What are the top 5 dangers for teen drivers?
---
Get Social! Share Top 10 reasons to attend our 2016 Teen Driver Safety Event in Johns Creek