Teen driver event will kick off National Teen Driver Safety Week 2015
October 6th, 2015
drivesmartgeorgia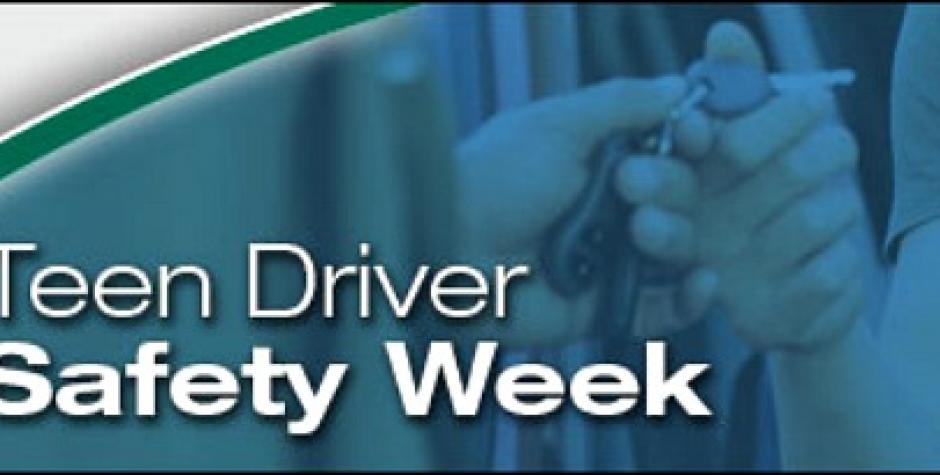 To kick off the 2015 National Teen Driver Safety Week (October 18-24), Drive Smart Georgia has teamed up with the Automobile Association of America (AAA), Mothers Against Drunk Driving (MADD), and SADD (Students Against Destructive Decisions) to host a free community event on October 17th from 12 noon – 4 pm in Johns Creek.
"Car crashes are still the #1 cause of death among young people from the age of 16-19," states Drive Smart Georgia General Manager Kirk Bressette. "The only way to avoid becoming a statistic is to stay vigilant on the road at all times and to make smart, informed decisions when behind the wheel."
To help do just that, teen drivers and parents are invited to participate in a free community event in Johns Creek. There will be tons of interactive activities, great giveaways, plus valuable advice for new drivers and their concerned parents. "Teenagers in the US have the highest crash rate of any group of drivers," states Garrett Townsend, GA Public Affairs Director, AAA. That's why they've partnered up on this important Teen Driver Safety event that kicks off National Teen Driver Safety Week from Oct. 18-24, 2015.
Below are some of the interactive activities:
Test your driving skills and get valuable tips
Tons of free prizes including iPads and Beats by Dre headphones
Rockin' Power 96.1 live radio remote
Refreshments by Chick-fil-A
Amazing UGA rollover vehicle demonstrates seat belt safety
Informative panel discussions and seminars
Push car races with "drunk goggles"
Cool demos by Johns Creek fire department
Photo booth with free souvenir photos
SO much more!
To learn more, check out this Johns Creek Herald article about our upcoming Teen Driver Safety event.
Date: Saturday, October 17, 2015
Time: 12 noon – 4 pm
Place: Drive Smart Georgia parking lot at 6000 Medlock Bridge Pkwy; Johns Creek, GA 30022
More info: (770) 232-0903 or drivesmartgeorgia.com
Parents can also RSVP at Eventbrite, but advance registration is not required. The event is free and open to the public.
Related articles:
What the heck is FOMO and why is it causing teen drivers to crash?
Is your teen driver stuck in neutral?
What are the top 5 dangers for teen drivers?
---
Get Social! Share Teen driver event will kick off National Teen Driver Safety Week 2015