New Drive Smart Georgia blog for teen drivers and their parents
September 8th, 2014
drivesmartgeorgia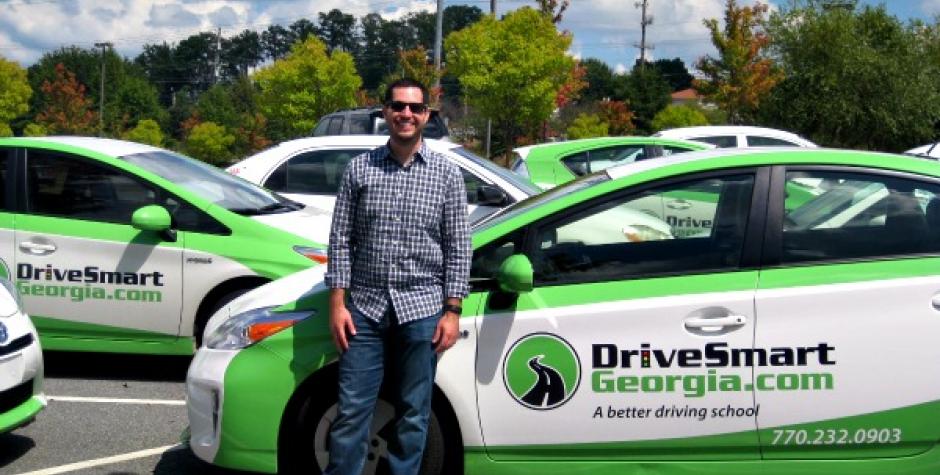 Welcome to the brand new Drive Smart Georgia blog!
We're excited to go live and ready to start writing tons of helpful articles.
Will you have a new teen driver soon? Our blog can help!
What to expect…
Helpful articles for stressed out moms and dads who are concerned about their teens' new freedom on the road.
Tips on car shopping, insurance help, new studies, etc..
More in-depth explanations about all of our services: Drivers Ed, Driving Lessons, Road Tests and Defensive Driving. What we do/how we do it/why we do it.
Driving law updates, checklists for getting your drivers license in Georgia, study guides for the permit test. Instead of wasting hours searching for a document on the antiquated DDS website, we'll have everything you need in one convenient place.
You can help…
Give us your feedback. Let us know what you're concerned about and we will research the topic and find answers to your questions.
Share the love! We know that your golf buddies and soccer mom friends need help too. Our informative articles are super easy to share with others on Twitter/Facebook/Google+.
Add your comments. Have a question about the article you read? Cool! Simply add a comment and we'll be happy to elaborate or clarify.
After teaching 11,000+ drivers, we are thrilled to finally have a platform to share our experiences with concerned parents in Georgia and across the country.
It seems like yesterday, but five years ago, my brother and I opened our first location with a $15,000 loan from our parents. On a shoestring budget, we purchased most of our classroom and office equipment on Craigslist. Our first car was my Honda Accord from college. Our budget was small, but our dream was big – to transform the driving school industry!
Flash forward to 2014. Today we feel so grateful to have 30+ amazing employees who are passionate about teaching teen drivers, an eco-friendly hybrid fleet of 13 cars, and the largest training facility in Metro Atlanta.  My brother and I recognized how complacent the driving school industry had become over the years. We were certain that we could utilize technology to create a more interactive and engaging experience for our students. Our plan worked. Business has never been better. Our reviews are excellent. However, we won't rest on our laurels. We're committed to changing with the times to reach even higher goals. That's our promise to you.
More to come soon, so stay tuned!
Timeline for Drive Smart Georgia:
2009: Johns Creek Driving School opened its doors
2010: Held first community safety event at Chattahoochee High School
2011: Opened second school in Alpharetta and move to larger location in Johns Creek
2012: Received AAA Approved Driving School designation
2013: Changed fleet to all hybrids and reached 10,000 graduate milestone
2014: Hired 25th employee, consolidated brand to Drive Smart Georgia, launched new website
Best,
CEO/Co-Founder – Drive Smart Georgia
–Steve Jones
---
Get Social! Share New Drive Smart Georgia blog for teen drivers and their parents