National Awareness Month highlights the dangers of distracted driving
April 6th, 2015
drivesmartgeorgia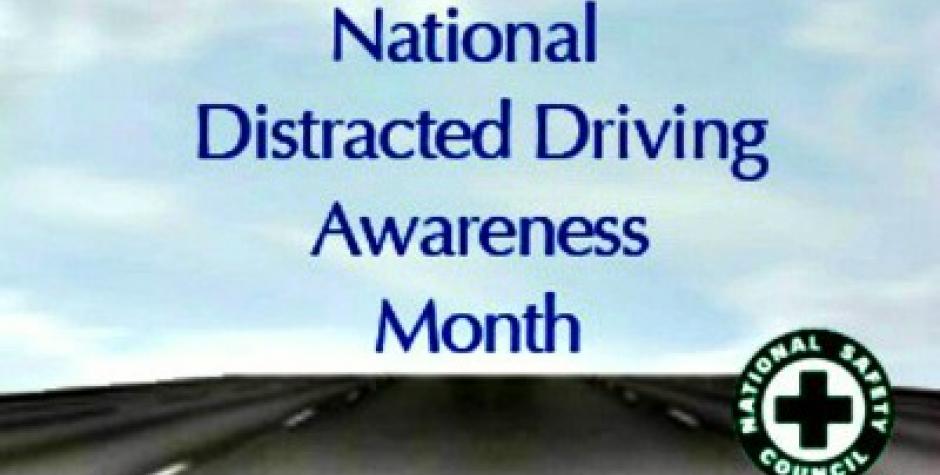 Distracted Driving Awareness Month kicked off on April 1. Sponsored by the National Safety Council, the month-log event aims to highlight the dangers of distracted driving. For teens, the annual awareness month of April comes at a handy time – when proms and graduations can be deadly for new and inexperienced drivers.
According to a new AAA study, the most common forms of distraction leading to a teen driver crash include:
Interacting with one or more passengers – 15%
Using a cellphone while driving – 12%
Looking at something in the vehicle – 10%
Looking at something outside the vehicle – 9%
Singing/dancing to music – 8%
Grooming – 6%
Reaching for an object – 6%
Some form of teenage driver distraction was found in six out of 10 moderate-to-severe car crashes. Paying attention to fellow riders and car devices, such as radio and GPS, and playing with smartphones are among the top distractions that lead to traffic accidents. The "distraction" list also includes seeing something outside a vehicle, singing and dancing while driving, reaching for an object while driving and personal grooming. The good news is that that alcohol and drugs are no longer playing top roles in teenage driving crashes.
The AAA Foundation believes traffic and driving laws need to be stiffer to stop cell phone use by teen drivers. "This study shows how important it is for states to review their graduated driver licensing and distracted driving laws to ensure they provide as much protection as possible for teens," states AAA CEO Bob Darbelnet. "The in-depth analysis provides indisputable evidence that teen drivers are distracted in a much greater percentage of crashes than we previously realized."
To keep your own teen driver safe on the road, here are some safety tips from the experts at Drive Smart Georgia.
Practice safe driving. Don't forget to buckle up. Observe the speed limit, be well rested and alert, and don't follow cars too closely.
Avoid all distractions. Turn the cell phone off while driving. When you arrive at your destination, turn it on to call or text mom or dad.
Do not drink and drive. If you do, call mom and dad for a ride home. Plan for a lecture, but in the end, your parents will be extremely happy that you asked for help.
Know the passenger limits. During the first six months, NO passengers are allowed. Only one is allowed during the second six months.
Come to a complete stop at stop signs. Too many new drivers make "Hollywood" or rolling stops.
Stop at yellow lights when possible. Many inexperienced drivers think yellow means speed up to make the light.
Follow the speed limit. Speed kills and is a major reason for avoidable car crashes.
Be a courteous and considerate driver. Aggressive drivers are involved in more accidents than courteous ones. Teach your new driver how to be considerate on the road.
To help teens become aware of the dangers of distracted driving, especially during prom and graduation seasons, Drive Smart Georgia is headed to the following north Atlanta high schools in April to host Teen Driver Safety events:
April 15: Johns Creek High School
April 23: Alpharetta High School
To read more articles geared towards teen drivers and their nervous parents, head to the Drive Smart Georgia blog.
---
Get Social! Share National Awareness Month highlights the dangers of distracted driving