How to prepare for the Georgia permit test
December 15th, 2015
drivesmartgeorgia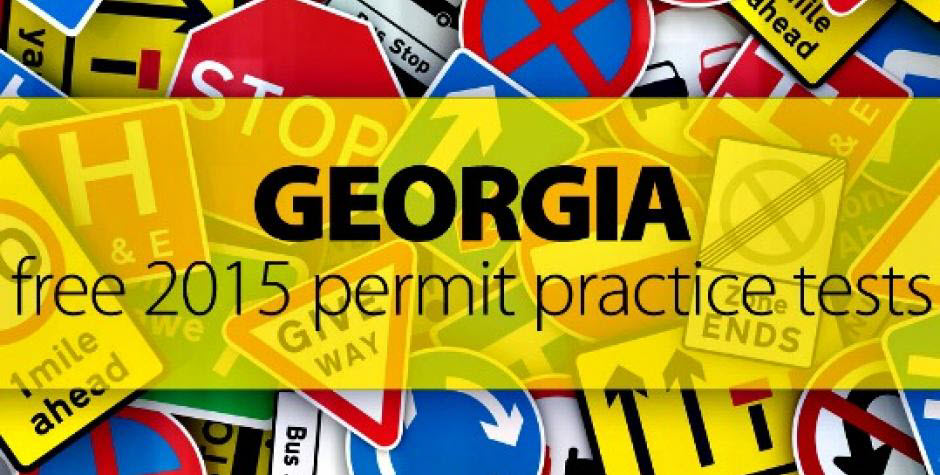 When a teen turns age 15, he can legally take the Georgia permit test. Getting a license is a rite of passage that parents secretly dread, but teenagers look forward to with great anticipation. The first step to becoming mobile and independent is passing the written permit test. How can you ensure success? Here are some tips on passing from the experts at Drive Smart Georgia.
Get the Georgia Driver's Manual
The first step is to study the official Georgia Driver's Manual. A paperback version can be picked up at any Georgia DDS office. A downloadable digital version is also available by clicking here. This manual is a go-to guide for everything from A-Z that you'll need to know to pass the Learner's Permit test. Read the entire book and study the information like you would for a school test. Highlight important points and then re-read them a second time. The info from the manual will turn into questions on your test, so you want to be as familiar with it as possible.
Take practice tests
Once you've read and studied the Georgia Driver's Manual, it's time to take a few practice tests online. This will help you prepare and allow you to see if you fully understand the information in your manual. The Knowledge Exam includes Road Signs and Road Rules sections. Click here to take a general practice test. Click here to take a practice Road Signs test.
Gather your paperwork
Before heading to the Georgia DDS, be sure to collect the necessary paperwork that you'll need to present before taking the permit test. You'll need a total of six different documents including:
Proof of identity (passport, birth certificate)
Proof of social security number (W-2, social security card)
Two proofs of residence (utility bill, financial statement, etc)
Proof of US citizenship (for non-citizens only)
Georgia Certificate of Attendance form (notarized by your high school)
Take the test at a Georgia DDS office
You have prepared for the exam, taken the practice tests and gathered your required documents. So, what's next? Yep, it's now time to head to a DDS office to take your Learner's Permit Test. The DDS administers written tests Tuesday through Saturday. Wednesday and Thursday are typically less busy than Tuesday, Friday or Saturday. Click here to find a location close to your home.
Next steps…
Woo hoo! You have your Georgia Learner's Permit, so you're ready to hit the road, right? Nope, not so fast, speedy. With a Learner's Permit, you have permission to drive ONLY with a passenger who is at least 21 years old and has an unexpired Class C driver's license. In order to get your actual driver's license at 16 or 17 years of age, Georgia Law requires that you take an approved Driver's Ed course, like the one offered at Drive Smart Georgia, a AAA-certified driving school. You also must have 40 hours of driving experience (6 at night), plus pass the road test, which can be taken no sooner than one year and one day after getting your Learner's permit.
This might all sound very confusing, but Joshua's Law was passed in Georgia to help keep new drivers safe. Auto accidents are still the #1 cause of death among teens. So, it's critical to follow the requirements to the tee, not just because it's the law, but because they could quite possibly save your life.
Good luck on the first step to a long and winding road of driver safety! Be alert. Be aware. Be smart behind the wheel.
CLICK HERE get our free newsletter and teen driving tips for parents!
Related articles:
How to pass the driving test to get your license in Georgia
Yikes! Your baby will drive soon? Advice for parents of new teen drivers
What the heck is FOMO and why is it causing teen drivers to crash?
---
Get Social! Share How to prepare for the Georgia permit test