How to make the holidays safe for teen drivers
December 9th, 2015
drivesmartgeorgia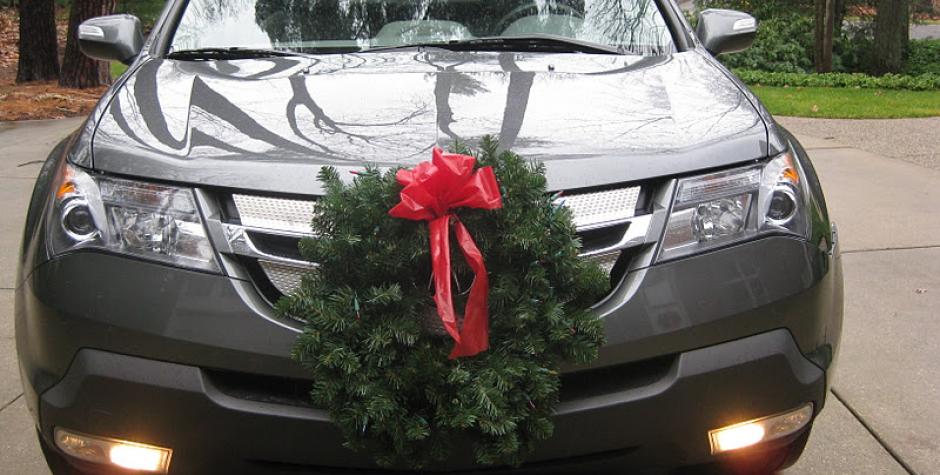 Tis the season to be merry and bright! However, for teen drivers, the holidays can be especially dangerous. That's because they often have too much free time on their hands and too little driving experience. Coupled with holiday revelers on the road, it's a recipe for a potential disaster.
Parents always worry about their new and inexperienced teen drivers. However, they tend to worry even more during dangerous times on the road – like the holiday season when kids are out of school and driving more often. Statistics prove that caring parents have a good reason to be concerned. According to National Highway Traffic Safety Administration, driving fatalities rise dramatically during the busy holiday travel period. An average of 45 daily fatalities involving an alcohol-impaired driver occur over the holidays and soar to 54 per day during New Year's Eve. Teen drivers have to deal with not only making their own wise decisions, but also the consequences of other drivers that may make poor ones.
So, what's a concerned parent to do? Should we ban driving altogether? Should we hide our teen's keys and pretend to go on an all out search? Don't be THAT parent. Instead, talk to your teen driver about the dangers that the holidays present on the roads. It's the perfect time to set boundaries. "It's important for parents to set rules and stick with them, especially over the holidays," states Kirk Bressette, General Manager of Drive Smart Georgia.
A good starting point is introducing a Teen Driver Contract, like one by AAA. Before signing it, discuss that unsupervised driving is a privilege that comes with a set of rules and regulations. It's important to address issues like nighttime driving and the number of passengers allowed in the car. Setting up driving rules and consequences not only drives safety home, but a signed contract can also add to your own peace of mind.
Below are some examples of safety rules for new teen drivers:
Check in with a parent every time you drive.
Do not take unnecessary risks while driving.
Obey all traffic laws, signs and speed limits.
Examples of violations and consequences include:
Speeding ticket – Lose driving privileges for two months.
Using cell phone while driving – Lose driving privileges for two weeks.
Didn't make all passengers wear seat belts – Lose privileges for one month.
Lied about where going with car – Lose driving privileges for one month.
Coming home late without calling – Lose driving privileges for two weeks.
Too many passengers in the car – Lose driving privileges for one month.
Used alcohol or drugs before driving – Lose driving privileges for three months.
The violations and consequences are entirely up to you. It's important to get buy-in from your new driver. This can go a long way to ensure a safe, stress-free holiday season for new teen drivers and their concerned parents – LIKE YOU!
Related articles:
Gift ideas for newly licensed teen drivers
Is your teen ready to pass the Georgia driving test?
When looking for Drivers Ed in Atlanta, look for these red flags
What are the top five dangers for teen drivers?
What the heck is FOMO and why is it causing teen drivers to crash?
---
Get Social! Share How to make the holidays safe for teen drivers