How to get a learners permit in Georgia
September 30th, 2014
drivesmartgeorgia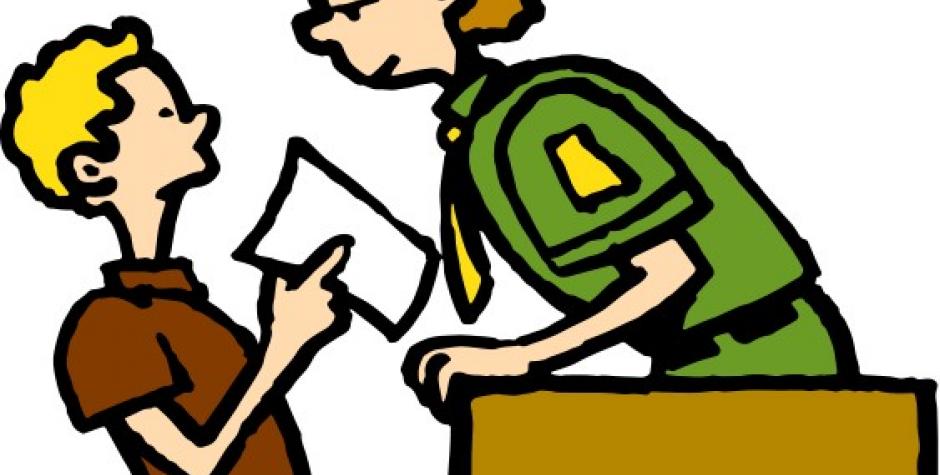 Getting a learners permit to drive is a treasured and highly anticipated rite of passage for teens. However, it's also a scary time for their nervous parents. When it's time to head to the Georgia DDS to get the permit, be sure to bring along the required documentation to make the process hassle-free. A little preparation can save a ton of time.
To get a Learners Permit in Georgia, new teen drivers must pass an eye test and a two-part knowledge exam pertaining to road rules and signs. (Hint: all questions are based on material in the Georgia Drivers Manual). New drivers can even head to the Georgia DDS website to take an online learners permit practice exam. The applicant must be at least 15 years old and a parent or guardian must be present to sign the application. There is a $10 fee to take the exam at the DDS.
Below is a list of required documentation to take the Georgia Learners Permit Test.
1 document: Proof of identity (passport, birth certificate, etc)
1 document: Proof of social security number (social security card, W2, etc)
2 documents: Proof of residence (utility bill, financial statement, etc)
1 document: Proof of US citizenship or lawful presence in the US
Georgia DDS Certificate of Attendance form notarized by the school (valid for 30 days; during the summer, form is valid from May-August)
For an in-depth list and explanation of necessary documents, head to the DDS website.
Below are DDS locations and addresses for centers located in and around Atlanta.
Atlanta
445 Capitol Ave. SE
Atlanta, GA 30312
Canton
220 Brown Industrial Pkwy., Suite 200
Canton, GA 30114
Conyers
2206 Eastview Pkwy. NE
Conyers, GA 30013
Cumming
400 Aquatic Circle
Cumming, GA 30040
Decatur
2801 Candler Rd., Suite 82
Decatur GA 30034
Fayetteville
278 McElroy Rd.
Fayetteville, GA 30215
Forest Park
5036 State Route 85
Forest Park, GA 30297
Lawrenceville
310 Hurricane Shoals Rd. NE
Lawrenceville, GA 30046
Lithonia
8040 Rockbridge Rd.
Lithonia, GA 30058
Marietta
1605 County Services Pkwy.
Marietta, GA 30008
Norcross
2211 Beaver Ruin Rd.
Norcross, GA 30071
North Cobb
2800 Canton Rd.
Marietta, GA 30066
Sandy Springs
8610 Roswell Rd. #710
Sandy Springs, GA 30350
CLICK HERE get our free newsletter and teen driving tips for parents!
---
Get Social! Share How to get a learners permit in Georgia