Gift ideas for new drivers for the 2014 holiday season
December 8th, 2014
drivesmartgeorgia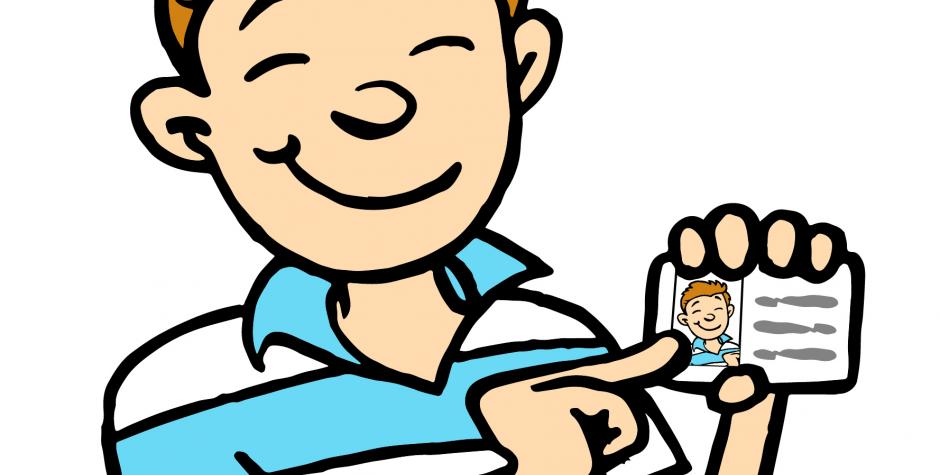 Finding the perfect gift for a teenager can be a difficult task. However, if you have a new driver on your list this Christmas, why not choose a gift related to their milestone of obtaining a driver's license? The gift doesn't have to be expensive, but if it's related to driving, it's sure to be a hit with new or soon-to-be drivers.
Here are the top 10 gift ideas for new drivers or those about to get a driver's license for the 2014 holiday season from the experts at Drive Smart Georgia.
Teen Driver Education: In the state of Georgia, Joshua's Law requires that if a teen wants to obtain a driver's license at the age of 16, he or she must complete a drivers education course approved by the Department of Driver Services, plus have 40 hours of supervised driving. It's a proven fact that teens who go through a formal drivers ed program have higher pass rates on their driving test. Before signing a teen up for any driving classes, be sure to research the school, including its certifications and reviews.
Emergency Road Kit: No parent likes to think about their teen facing an emergency roadside situation, but if one should arise, make sure your new driver is prepared to handle it with an emergency kit. AAA offers a 42-piece kit that's stocked with what every vehicle needs, including heavy-duty jumper cables, a flashlight, Phillips screwdrivers, first aid kit, car guide and more. You can purchase the kit at homedepot.com for $29.97.
Digital Tire Gauge: Riding on properly inflated tires can help prevent accidents. Make sure your teen has and knows how to read a tire gauge. Digital versions are quick and easy-to-use. Michelin offers a digital tire gauge that lets you program front and rear desired pressure, and remembers the settings. Rubberized soft grip, white LED flashlight. Includes storage pouch. It's available online at amazon.com for $22.49.
GPS Navigation System: While newer cars come equipped with a built-in navigation system, older ones don't have GPS. A GPS unit means new drivers can focus on their driving skills, and not on their navigation needs. Tom Tom, Magellan and Garmin all offer highly reviewed models that won't set you back too badly. $79.99-$249.99. Check out PC Mag for reviews and prices.
Gift Certificates for Car Washes or Detailing Services: Driving teens like to look good in their rides. A coupon booklet for free car washes makes a nice gift for the holiday season. In Atlanta, there are a ton of car washes, including the national chain Cactus, which sells gift cards in denominations ranging from $10-$300.
Free Oil Changes: Another good gift idea for new teen drivers is a coupon for a free oil change. While new drivers love the independence they derive from driving, most are not completely ready to maintain an automobile. Changing the oil in a car is not just a suggestion, but it's a necessity to ensure the life of the automobile for many years to come. Regular oil changes increase gas mileage and performance and improve engine stability and life. Gift cards are available from Jiffy Lube and have no expiration dates. They're available in denominations from $5-$300 and are redeemable towards goods or services at any participating location.
A Good Pair of Sunglasses: Bright sunlight can often be blinding. A good pair of sunglasses will cut down the glare and make it easier to see the road and other cars. There is a wide variety of driving sunglasses, including specific styles for daytime and night driving. For tips on choosing a good pair of driving sunglasses, head to selectspecs.com.
Stocking Stuffers for New Drivers: Key chains, ice scrapers, glove compartment organizers, personalized license plates, flashlights, steering wheel covers, organizers, air fresheners and arm rest covers all make great stocking stuffers for your new driver. Findgift.com has a nice assortment of gift ideas, all affordably priced and ready to be shipped in time for holiday gift giving.
No Blind Spot Rear View Mirror: Hammacher Schlemmer sells a patented, seamless mirror that has a 180° field of view (standard mirrors offer only 52°) and provides a distortion-free reflection of rear traffic across an entire five-lane highway. It allows continuous monitoring of adjacent vehicles from the moment they begin to pass until they are visible in a driver's peripheral vision. The mirror automatically reduces the headlight glare of trailing vehicles by 50%, clamps to an existing rear view mirror without requiring the use of tools or adhesives, and is entirely shatterproof. Available online at Hammacher Schlemmer for $59.99.
Life Hammer: Used by rescue personnel worldwide, this specially designed tool lets a trapped driver cut through a jammed seatbelt or break windows in an emergency. Includes safety mount with luminous marker. Available on Amazon for $25.99 for a 2-pack.
---
Get Social! Share Gift ideas for new drivers for the 2014 holiday season