Driving lessons and road test tune-ups at Drive Smart Georgia
November 17th, 2020
Jackie Kass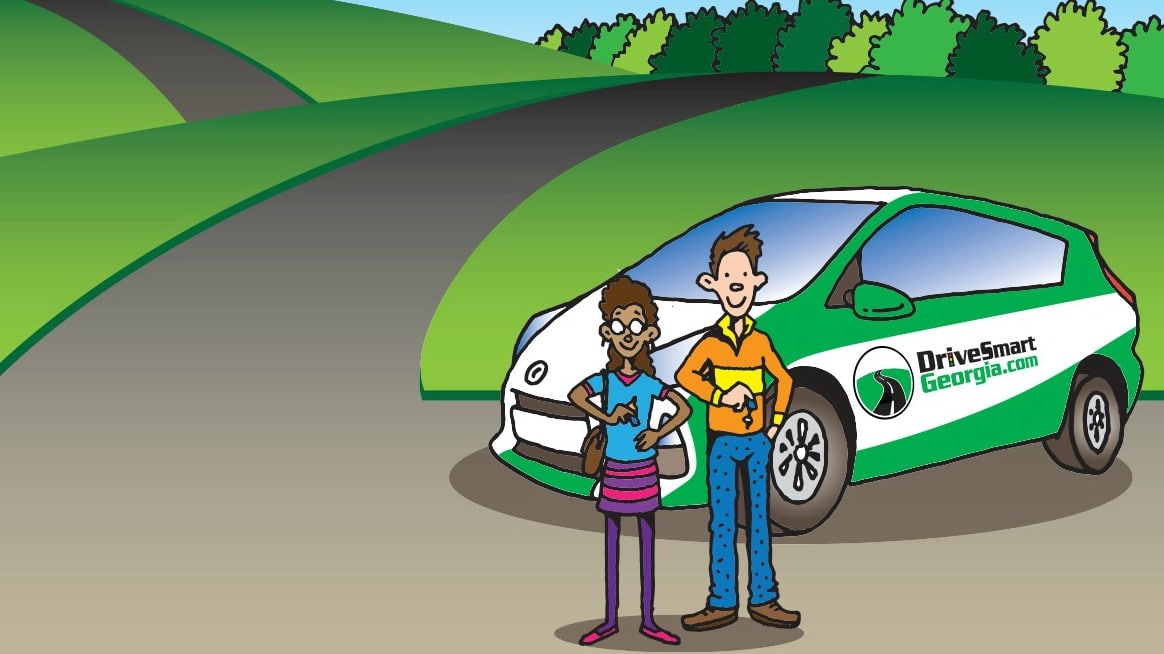 Drive Smart Georgia offers in-car driving lessons when customers bundle them with a Drivers Ed in-person class, Zoom class or our online course. In addition, we also offer road test tune-ups to freshen up driving skills before taking the road test. Tune-Up appointments are now available, so book the times and dates that work best for you.
Driving Lessons at Drive Smart Georgia

Simply purchase one of our Drivers Ed packages and our in-car driving lessons are bundled with the course.
Our AAA-recommended instructors are super patient and able to teach even the most nervous teen driver or adult. So, relax and leave the driving to us.
Why driving lessons are better at Drive Smart Georgia
Most driving schools offer driving lessons, but not all are recommended by the founder of Joshua's Law and AAA, the country's leading authority on automobile safety.
Schedule driving lessons online with our exclusive software
Receive easy-to-understand report cards on your teen's driving progress
Practice skills at our facility, the largest in Metro Atlanta
Our vehicles all feature an extra brake and accelerator on the instructor's side for parents' peace of mind.
Satisfies Joshua's Law
Patient and highly trained male and female driving instructors
All about our driving lessons


Our teen drivers and adults have varying levels of experience out on the road. Therefore, instructional needs are as different as each individual student. In other words, no two lessons are ever alike.
Based on driver experience, our highly trained and patient instructors will cover how to handle the vehicle, road signs, rules of the road, and all basic road skills (straight line backing, parallel parking and the turnabout). The student will practice IPDE (identify, predict, decide and execute). Residential, interstate, and rush hour driving will also be covered as experience warrants.
By law, students are required to have their permit with them whenever they are driving. For the safety reasons, we strongly recommend that students wear closed-toe shoes (no slip-ons or slippers) for all driving lessons.
COVID-19 Safety Precautions during our driving lessons
All lessons will continue to be conducted from our locations in order to give our instructors more time to disinfect our vehicles between sessions.
Before the lesson, each student must answer a quick health questionnaire and have their temperature checked with a no-contact scan thermometer.
If both the instructor and student are fully vaccinated, neither has to wear a mask during the driving lesson. Even though their child is fully vaccinated, parents can request that the instructor wear a mask and we will be happy to comply. We ask for honesty from our parents about whether their teens are fully vaccinated or not.
Our instructors have signed agreements that they will not report to work if they do not feel well.
Upon arrival, please stay in your vehicle. You will receive a text from your instructor when your driving lesson is scheduled to start. The text will include the vehicle number of the car your child will use for the lesson. Vehicle numbers are located on the front and back bumpers of our cars. Our instructor will be standing next to the vehicle. We're doing this to limit your contact with our office staff. Everything will be conducted outside or in the vehicle.
Instructors will disinfect every surface, switch, mirror, steering wheel, seats and more before and after each driving lesson.
Note: Learner's permit or international license is required for all driving lessons. Our lessons meet Joshua's Law requirements.

Road Test Tune-Ups at Drive Smart Georgia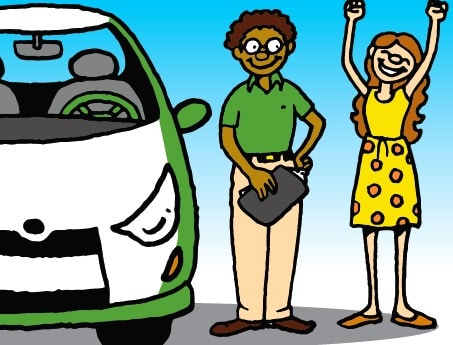 Our extremely popular Road Test Tune-Ups are back, much to the delight of our parents. A Road Test Tune-Up is a two-hour lesson and evaluation. It's the perfect way to assess a driver's road test readiness.
In addition to practicing all basic road skills (straight line backing, parallel parking and the turnabout), overall driving behavior will be evaluated to make sure teens and adults are prepared to pass the road test.
If students have not had a lesson in over a month, it's a great way to sharpen up those driving skills. When taken just before the road test, students are apt to be relaxed and much more confident.
Road Test Tune-Up – $150
Practice skills before taking the road test
2-hour refresher course builds confidence!
Thanksgiving and holiday break Drivers Ed classes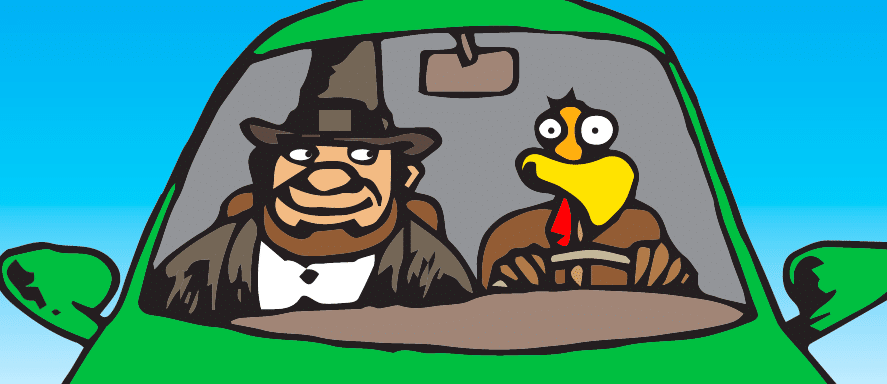 The choice is yours! Drive Smart Georgia is offering in-person Drivers Ed classes, Zoom classes with a real teacher in real time, or an online program with a convenient start/stop option. Rest assured that all three options satisfy Joshua's Law requirements.
In-person Drivers Ed class

Because teens retain more information when they are engaged in hands-on Drivers Ed activities, Drive Smart Georgia recommends our in-person classes.
Drivers Ed on Zoom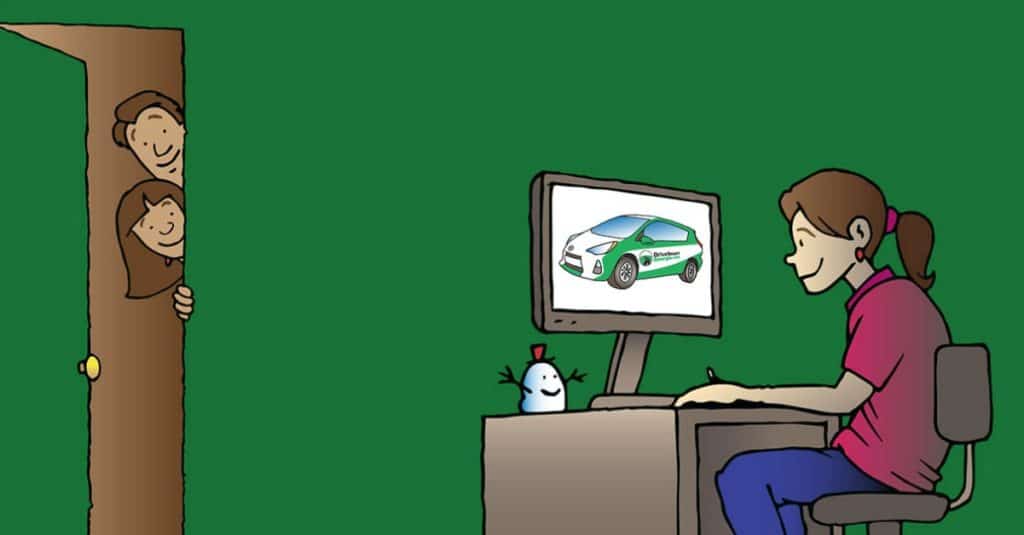 Due to Covid-19, we offer classes on Zoom with a real teacher in real time. New drivers can interact with other students and the teacher from the comfort of their own home.
CLICK HERE to book a Drivers Ed class on Zoom.
To view our schedule of upcoming Zoom Drivers Ed classes, CLICK HERE.
CLICK HERE for frequently asked questions and answers about our Zoom Drivers Ed classes.
Online Drivers Ed program
Although we highly recommend our on-site or Zoom classes, we get it. Some teens need even more flexibility. Our online programs let students start and stop the online Drivers Ed program at their convenience.
CLICK HERE to book our 30-hour online Drivers Ed course.
For frequently asked questions and answers about our online Drivers Ed program, CLICK HERE.
CLICK HERE get our free newsletter and teen driving tips for parents!
Related articles:
---
Get Social! Share Driving lessons and road test tune-ups at Drive Smart Georgia