Drivers Ed sale: Just $299 at Drive Smart Georgia
February 26th, 2019
Jackie Kass

Here's a Drivers Ed sale that doesn't happen just any old day. Drive Smart Georgia is proud to announce our 10-year anniversary. It's a milestone that we don't take for granted. So, we want to thank our customers with a HUGE (our biggest ever) $299 Drivers Ed sale that begins on Tuesday, Feb. 26 and runs for 10 days only.
The Drivers Ed sale and outstanding $299 price are available for our Road Wise package that includes the 30-hour required course (March or April classes only) and 6 hours of in-car driving lessons (three 2-hour sessions). If you're looking to send your teen driver through our program, the time to buy is now to save $200. Amazing, right?
Now in business for ten years, Drive Smart Georgia is offering this exceptional Drivers sale to thank our loyal customers for their support and to welcome new customers.
Take advantage of our Drivers Ed sale!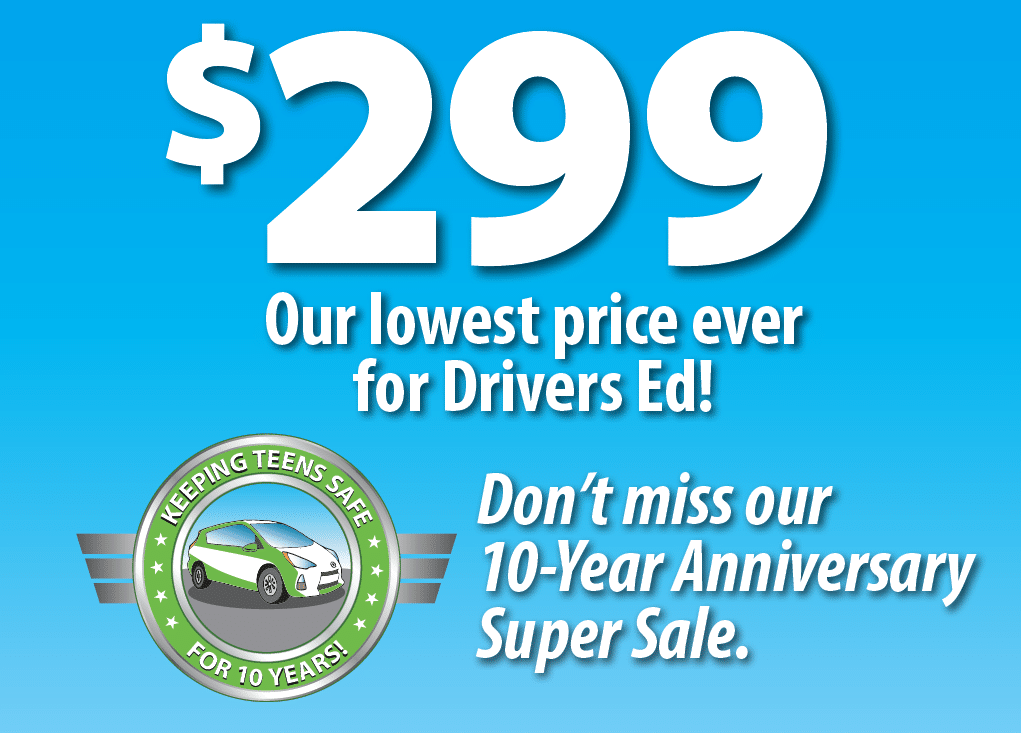 It's easy to take advantage of our $299 Drivers Ed aale! Just follow these steps.
Visit our website, pick a March or April class and select the "Road Wise" ($499) option. During checkout, type in the discount code "Ten" when you're asked if you have a coupon. You will then be charged just $299 for the package that includes the 30-hour class + 6 hours of in-car driving lessons. It's just that easy!
If you don't want to register online, call one of our offices – Johns Creek: (770) 232-0903 or Cumming: (470) 239-4294 and mention the discount code "Ten" to our office staff. Your price for the "Road Wise" package will be just $299. Amazing!
The $299 price is available only on new orders and must be purchased for March or April classes. Drivers Ed sale prices are available Feb. 26 – March 7, 2019. This Drivers Ed discount is not available with group or other discounts.
All about Drive Smart Georgia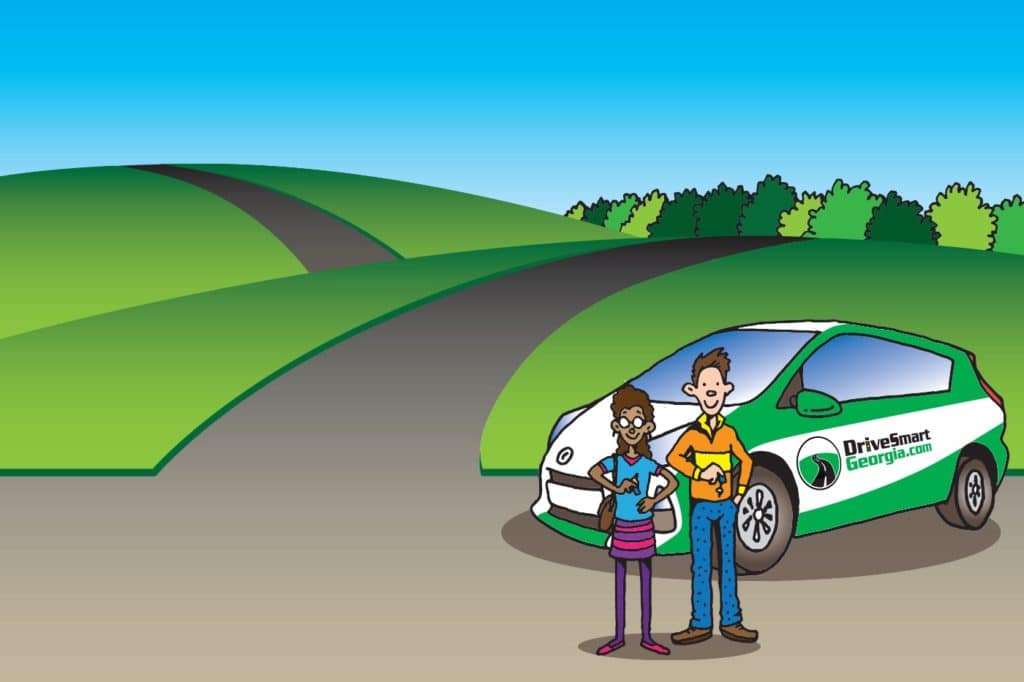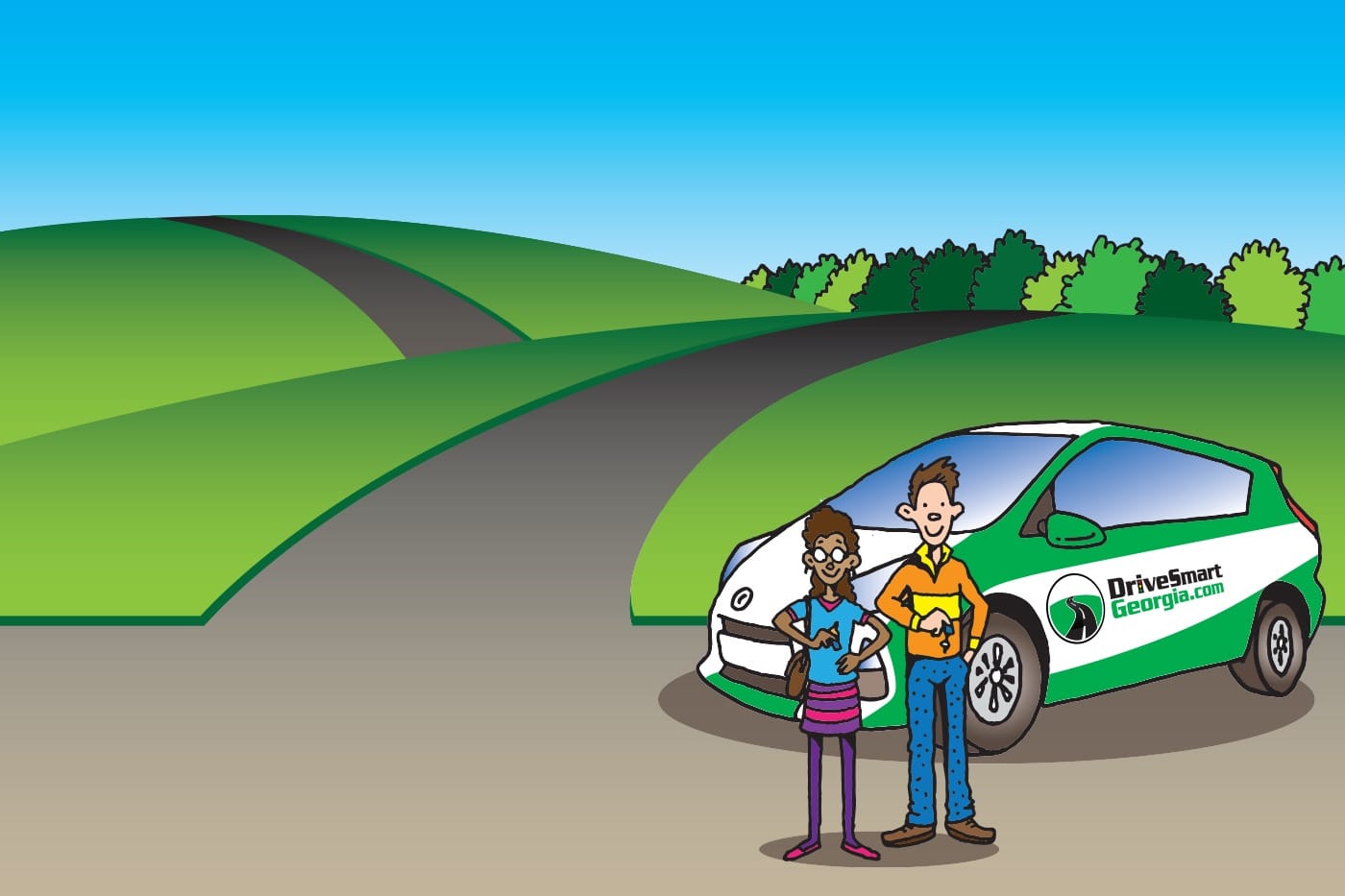 Our teen drivers are our core customers. However, Drive Smart Georgia also teaches international and adult drivers. As always, our focus remains steadfast on safety.
We don't just show students how to pass the test. Drive Smart Georgia also strives to instill lifelong good driving habits. This principle and our willingness to change and grow with the times have been our keys to success for a decade.
As stated by D. Kirk Bressette, Drive Smart Georgia's CEO/Co-Founder…
Safety on the road is our #1 priority. Because automobile accidents are still the #1 cause of death for teens between the age of 15-17, we want to do our part to keep our students safe on the road. It isn't just about passing the test. It's about staying alive.
Our services include Drivers Ed, in-car driving lessons, and an on-site road test (avoid the DDS!).
Drive Smart Georgia through the years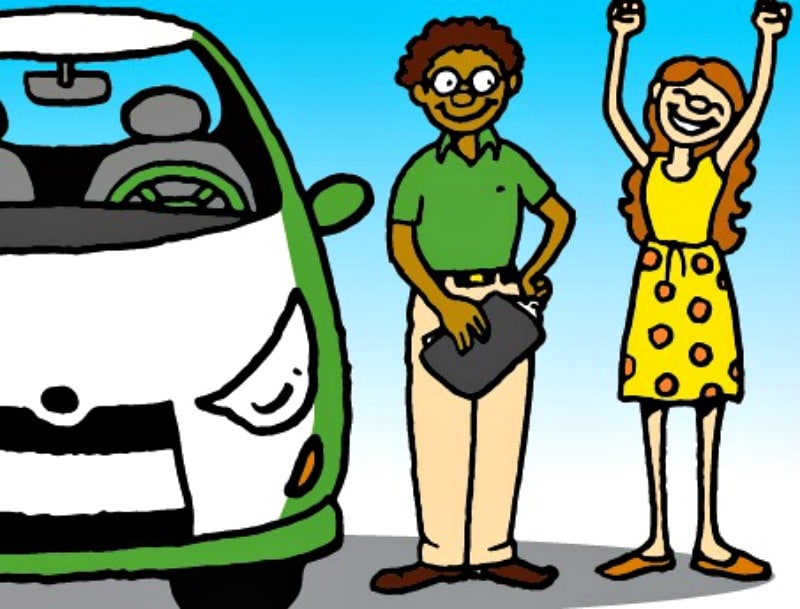 In 2009, Johns Creek Driving School opened its doors as a new business. Now, ten years later, our school is called Drive Smart Georgia with two highly successful locations in Johns Creek and Cumming.
Drive Smart Georgia has educated more than 40,000 teen drivers. In addition, we are rated #1 on consumer opinion websites like Yelp and Google.
Drive Smart Georgia timeline of success:
2009: Johns Creek Driving School opened its doors
2010: Held first community safety event at Chattahoochee High School
2011: Opened second school in Alpharetta and moved to larger location in Johns Creek
2012: Received AAA designation
2013: Changed fleet to all hybrids and reached 10,000-graduate milestone
2014: Hired 25th employee, consolidated brand to Drive Smart Georgia, launched new website
2015: Sponsored first annual Teen Driver Safety event that was attended by more than 1,000 parents and teens.
2016: Created and launched Drive Coach, our proprietary scheduling software program that helps parents understand instructor feedback and saves time when scheduling driving lessons.
2017: Partnered with Alan Brown, the founder of Joshua's Law in Georgia and 13 other states.
2018: Named "Best Driving School" by Forsyth News. Became an authorized provider of the new Drivers Ed Scholarship program
10 years and 10 reasons to choose Drive Smart Georgia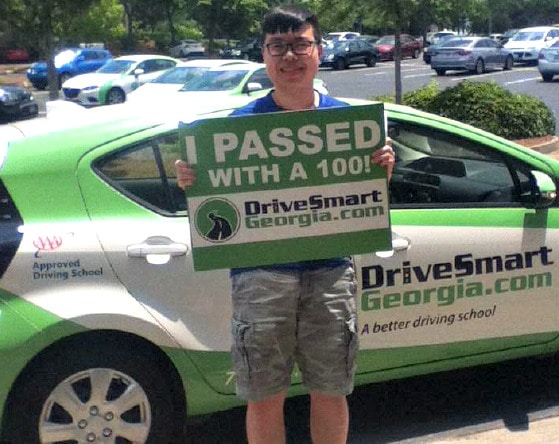 In addition to our $299 Drivers Ed sale, here are ten more reasons to choose Drive Smart Georgia.
1. Signature AAA-approved program that students love!
2. State-of-the-art classrooms with extra-large 72" smartboards
3. Largest on-site road test and practice facility in Metro Atlanta
4. Free pick-up and drop-offs from school or home
5. Easy online scheduling and registration
6. Student report cards for parents after each lesson
7. Huge fleet of clean, eco-friendly vehicles
8. Avoid the DDS with our convenient on-site road test!
9. Only one of two driving schools in Georgia that is approved by AAA
10. High 93% pass rate and great online reviews!
CLICK HERE get our free newsletter and teen driving tips for parents!
Related articles:
---
Get Social! Share Drivers Ed sale: Just $299 at Drive Smart Georgia