Drivers Ed classes in Alpharetta launch successfully
December 1st, 2021
Jackie Kass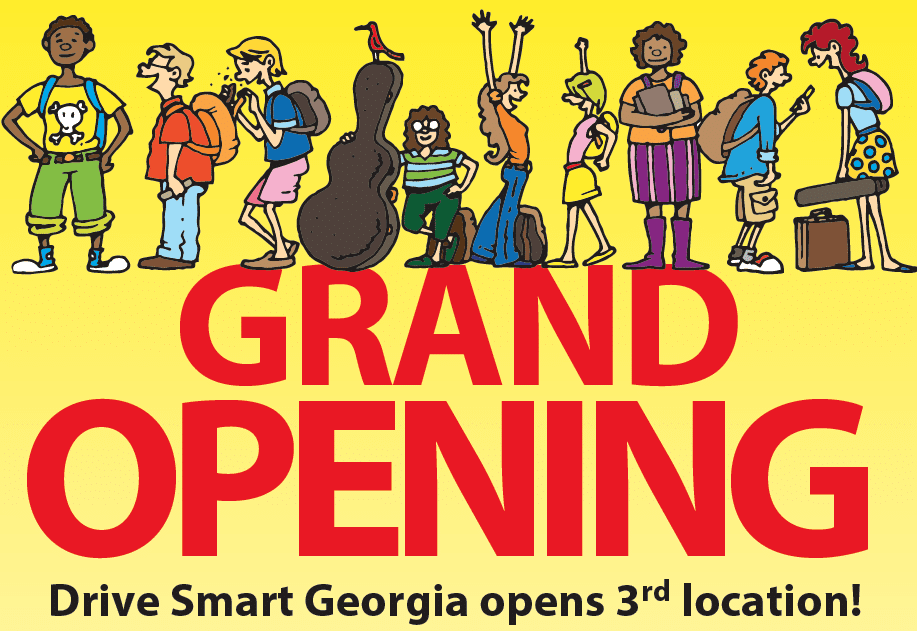 Drive Smart Georgia was excited to launch our first Drivers Ed classes in Alpharetta at our new location. The first in-person class took place over Thanksgiving week and included 16 eager-to-learn students. Although our new location is smaller than our other ones in Johns Creek and Cumming, it enables more interaction with the teacher throughout the 30-hour Driver's Ed class.
Time to pivot
When the pandemic hit in 2020, Drive Smart Georgia closed shop for two months. After receiving permission from the Georgia Dept. of Driver Services, we were able to pivot and offer the Driver's Ed class on Zoom with a real teacher in real time. While the Zoom course is a good option for some students, most benefit and retain more from an in-person class. That's why we recommend classes at one of our locations. When students are engaged and interacting with other students and the teacher, they will absorb more of what is being taught.
Welcome back students!
We were SO excited to be able to offer our first Drivers Ed class in Alpharetta at our brand new location on McGinnis Ferry Rd. Drive Smart Georgia CEO/Co-founder Kirk Bressette stated…
It was so great to see our students and to feel their enthusiasm. So many teens didn't get their license in 2020 and were happy to be able to do so now. There's nothing like in-person learning and these teens were absolutely awesome!
Jenelle Ragin, our office administrator at our new Alpharetta location added…
The class went great because the students were eager to participate in the activities. They especially liked the drunk goggles exercise to experience the effects of driving a pedal car while under the influence.
Questions and answers about our in-person
Drivers Ed classes
Q: What do students need to bring to Driver Education classes?
A. When students come to Drivers Ed class for the first time, they need to bring their permit (if they have one) and a positive attitude. All course materials are provided at Drive Smart Georgia. Students should dress for outdoor activities.
Q: When should students arrive for Driver Education classes?
A. Students should arrive no sooner than 20 minutes and no later than 10 minutes before class start time. All classes begin ON TIME. So, parents should plan to arrive 10 minutes before class dismissal to pick up students on time.
Q: Will students get to drive before Driver Education classes?
A: Drive Smart Georgia prefers to do the actual in-car lessons after students have gained a solid foundation of knowledge in a classroom setting. However, based on driving experience, some students drive prior to the class.
Q: Can a student miss one day of Driver Education classes?
A. No. However, if a student gets sick or there is a death in the family, of course we would make exceptions for a make-up class. Just remember; there is no guarantee there will be an opening for a make-up class for a few weeks.
Sign up now for Drivers Ed classes in Alpharetta at our new location
The bad news is that some of our Drivers Ed classes in Alpharetta during winter break are already sold out. The good news is that there are still a few spots left for the below winter break classes.
Winter break Drivers Ed class in Alpharetta
(Dec. 22 – 27, 2021):
Wednesday, Dec. 22
Thursday, Dec. 23
Sunday, Dec. 26
Monday, Dec. 27
8:00 am – 4:00 pm
Winter break Drivers Ed class in Alpharetta
(Dec. 28, 2021 – Jan. 3, 2022):
Tuesday, Dec. 28
Wednesday, Dec. 29
Thursday, Dec. 30
Monday, Jan 3
8:00 am – 4:00 pm
Where is our new Alpharetta location?
The new Drive Smart Georgia location is now open and ready to welcome students in the Alpharetta/Johns Creek area. It's conveniently located at 5354 McGinnis Ferry Rd, Alpharetta, GA. 30005. Our new location is next to AutoBell Car Wash and behind McDonald's on McGinnis Ferry Rd.
It's also located close to these high schools:
Chattahoochee High School: 4.1 miles
Alpharetta High School: 4.5 miles
Northview High School: 5.0 miles
Denmark High School: 5.2 miles
Lambert High School: 5.3 miles
Cambridge High School: 5.6 miles
South Forsyth High School: 6.0 miles
Johns Creek High School: 6.8 miles
CLICK HERE get our free newsletter and teen driving tips for parents!
Related Articles:
---
Get Social! Share Drivers Ed classes in Alpharetta launch successfully