Drive Smart Georgia reviews from teen drivers and parents
June 19th, 2018
Jackie Kass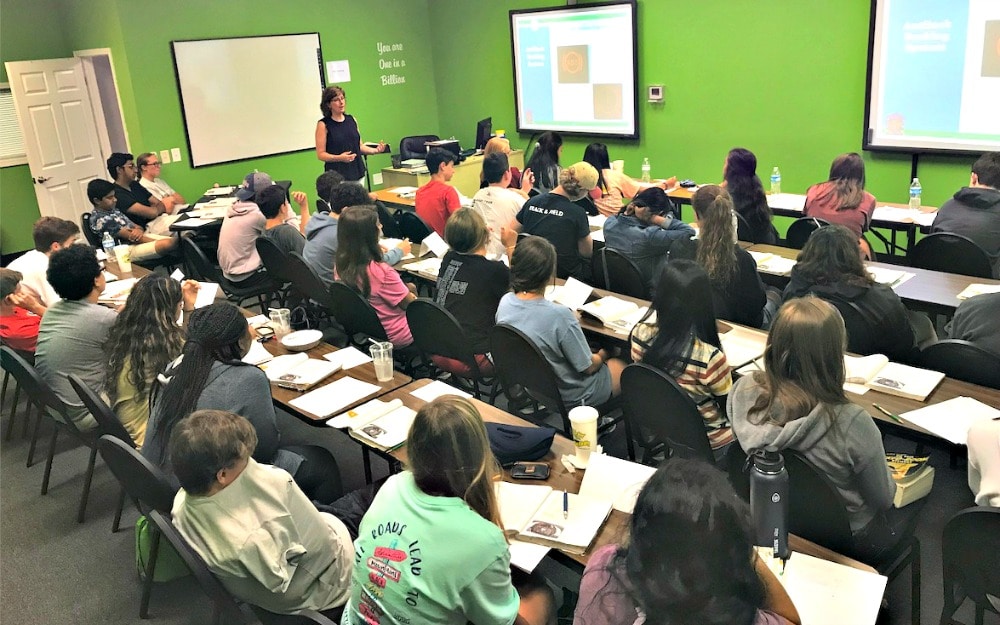 Drive Smart Georgia reviews are glowing and pouring in during the busy 2018 summer season. With sold-out Driver's Ed classes, 83 employees, and 20 cars on the road; there is a reason why Drive Smart Georgia is the #1 driving school in Johns Creek, Alpharetta and Cumming.
Drive Smart Georgia reviews from our students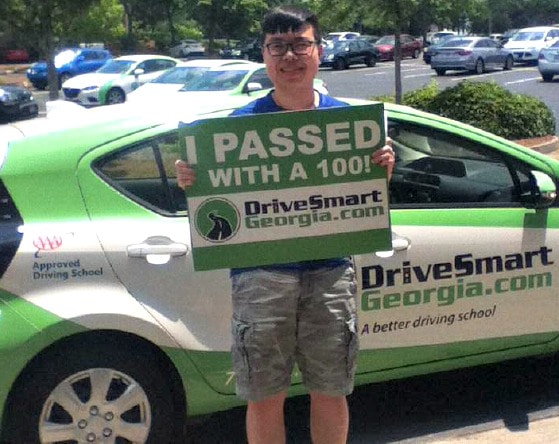 Our students are very important at Drive Smart Georgia. Below are a few Drive Smart Georgia reviews from teens that have taken our Driver's Ed class.
"The in-car lessons were super great! All three instructors were very nice. Doing all of this through Drive Smart Georgia was really stress-free!" Review from Lauren.

"Our instructor made class interesting and encouraged us to listen. The class is way better than I was told it would be. It's partly due to Ms. Liz. The stories she told made the situations more real and relatable. Overall, the class was fun and educational. We enjoyed it." Review from Isabella Levitt and Elizabeth Jones

"Drive Smart driver's ed is a fun way to learn about safety. Ms. Liz incorporated fun activities to keep us engaged." Review from Josie Stewart.
Drive Smart Georgia reviews from parents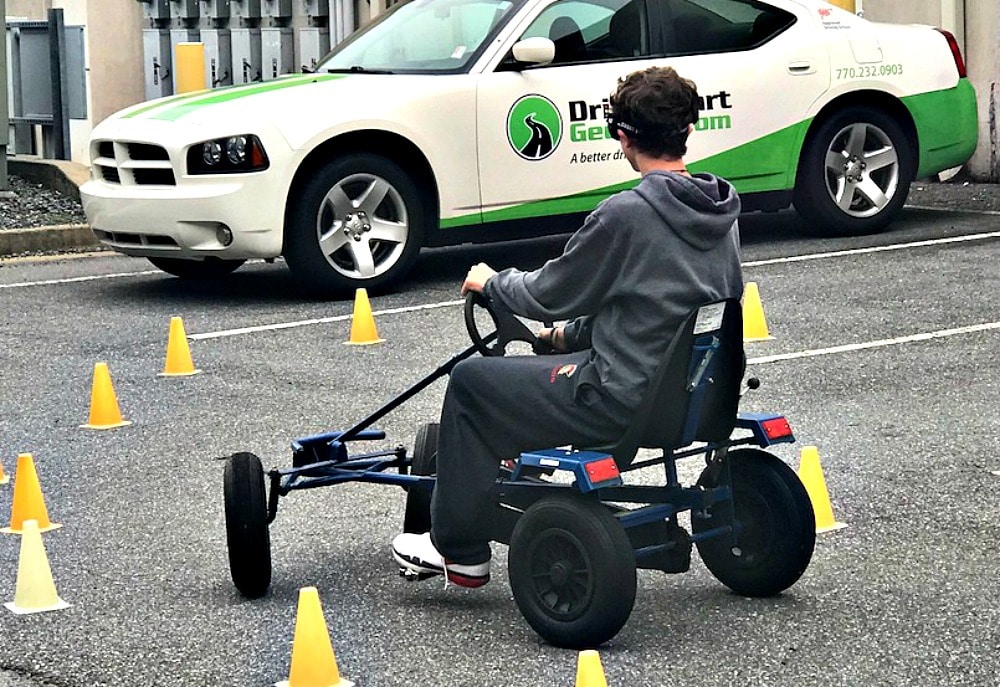 Like their kids, parents also sing our praise in these Drive Smart Georgia reviews.
"Drive Smart Georgia has been a great find! Both my nieces took their lessons here and the driving test too. Plus, my daughter took her class here and is just now taking her road test at Drive Smart Georgia. I feel sure she will pass. We have been very happy with Drive Smart Georgia and are passing their name and information to friends with kids turning 15. I would highly recommend this driving school to anyone!" Review from Jamie Bisle.

"Drive Smart Georgia really prepared my daughter with excellent driving knowledge." Review from Marilyn.

"Drive Smart Georgia has been the best experience for my daughter. The confidence she has gained from completing the program has been incredible. As her parents, we feel she is ready to take on the road safely!" Review from Claire Patten.
Drive Smart Georgia reviews on Yelp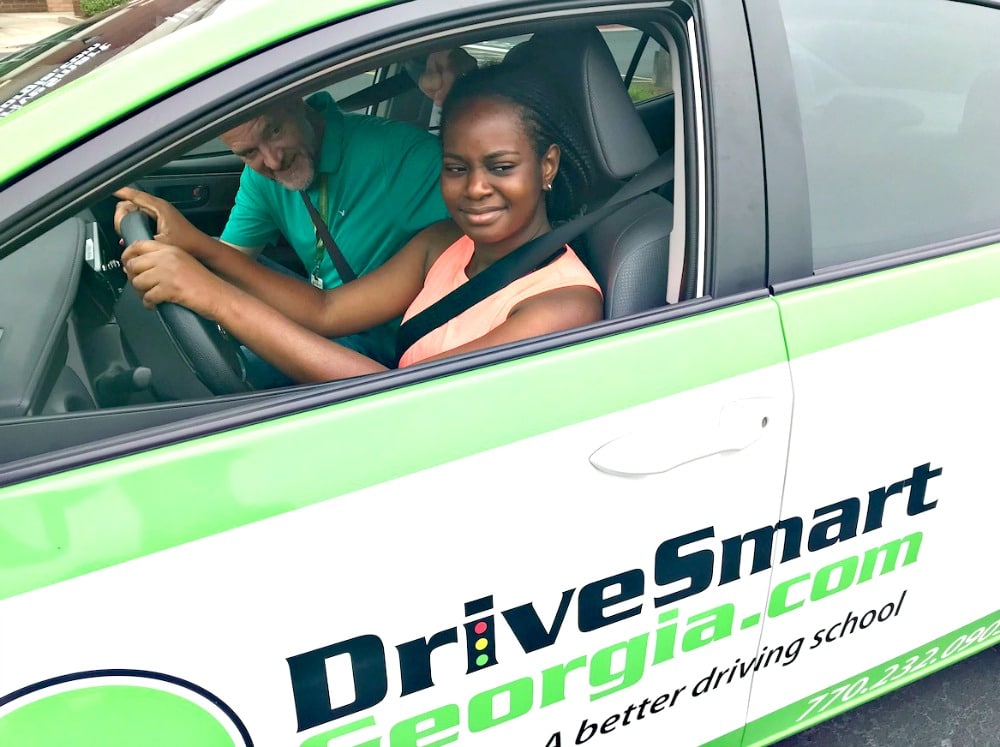 Yelp has over 135 million reviews of businesses worldwide. Below are a few that were posted about Drive Smart Georgia.
"We were very happy with the classroom course, behind the wheel time and driving test at Drive Smart Georgia Johns Creek. The instructor kept things interesting in the classroom. The driving time behind the wheel was great and all of the instructors (used 3 different ones) were very helpful and provided great feedback. We definitely feel it is worth the extra money to pay to have the license road test taken at Drive Smart Georgia. It makes the trip to the DMV a quick and easy process." 5-star review posted by Carol Z on 3/20/18.

"My two sons took the driver's ed classes, the driving lessons and the driving tests at Drive Smart Alpharetta. They learned a lot both in class and on the road and passed their tests the first time. I would definitely recommend Drive Smart." 5-star review posted by Dianne H. on 2/27/18.

"Drive Smart Georgia is a great driving school. Both of my kids attended and received their driver's licenses at this school. The examiners and instructors take their jobs and tasks very seriously, and train or instruct accordingly. As a parent it's important to have faith and trust in something as important as teaching a child to drive, so go with the best!" 5-star review posted by Tony S. on 1/14/18.
Drive Smart Georgia reviews on Facebook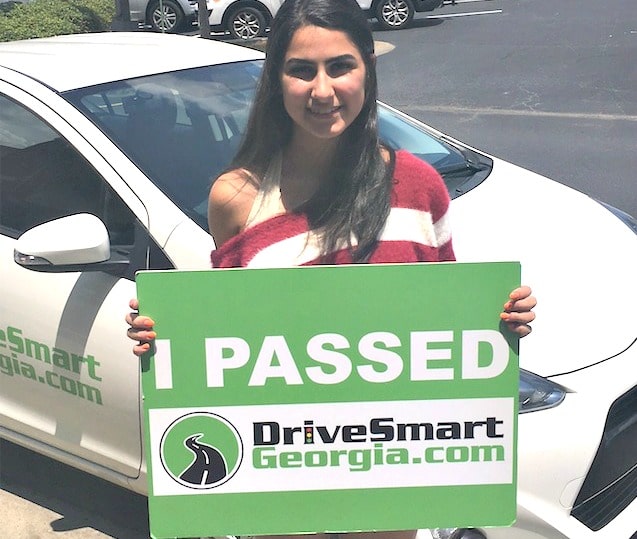 More than 1,100 people like and follow our three Facebook pages. Below are a few glowing Drive Smart Georgia reviews.
"Great customer service and perfect driving package solution for my anxious and nervous new driver. I felt so confident after the first day I let her drive a few minutes after I picked her up!" Reviewed by Arlene P. Beckles.

"Drive Smart Georgia gave my daughter the confidence she needed." Reviewed by Margaret Bell.

"The folks at Drive Smart are caring, friendly, and knowledgeable. My son learned everything he needed to know and more. The in-car instruction was good, and he even took his road test there. I highly recommend Drive Smart Georgia." Reviewed by Ruth Allyn Bernstein.
Drive Smart Georgia reviews from Constant Contact survey
Each month, Drive Smart Georgia sends out surveys through Constant Contact. In each survey, we ask for comments or suggestions for improvement. Below are a few Drive Smart Georgia reviews generated from our Constant Contact surveys.
"I felt my daughter had a very positive experience"

"EVERYONE was fantastic!!! It is RARE that any company has a staff that is kind, nice, reliable, professional and actually does what they say they will do the first time. I cannot say enough nice things about your company."

"Was very impressed with the entire operation."

"Amazing program. Thank you!"
The recipe for our success at Drive Smart Georgia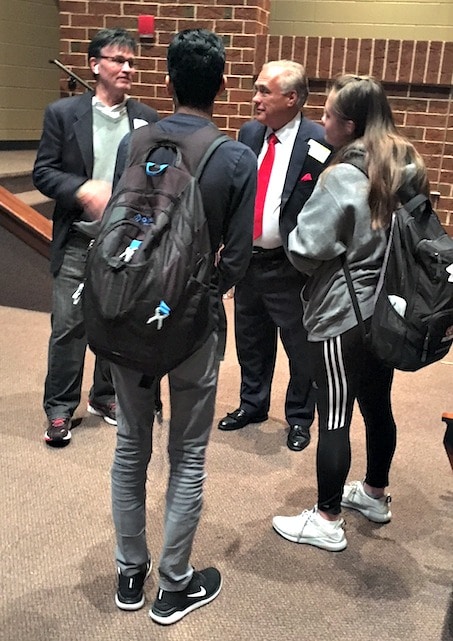 We have more positive online reviews than any of our competitors. So, how can we generate so many positive Drive Smart Georgia reviews? The answer is simple. We truly care about our students. The #1 cause of death among teens age 14-17 is auto accidents. We don't want your child to become a statistic.
Our primary job is to save young lives. That's why we're endorsed by Alan Brown, a teen driver safety champion and the founder of Joshua's Law in Georgia and 14 other states. In fact, we're the ONLY driving school that Mr. Brown endorses. We are also only one of two driving schools in Georgia approved by AAA.
More reasons why Drive Smart Georgia is a better driving school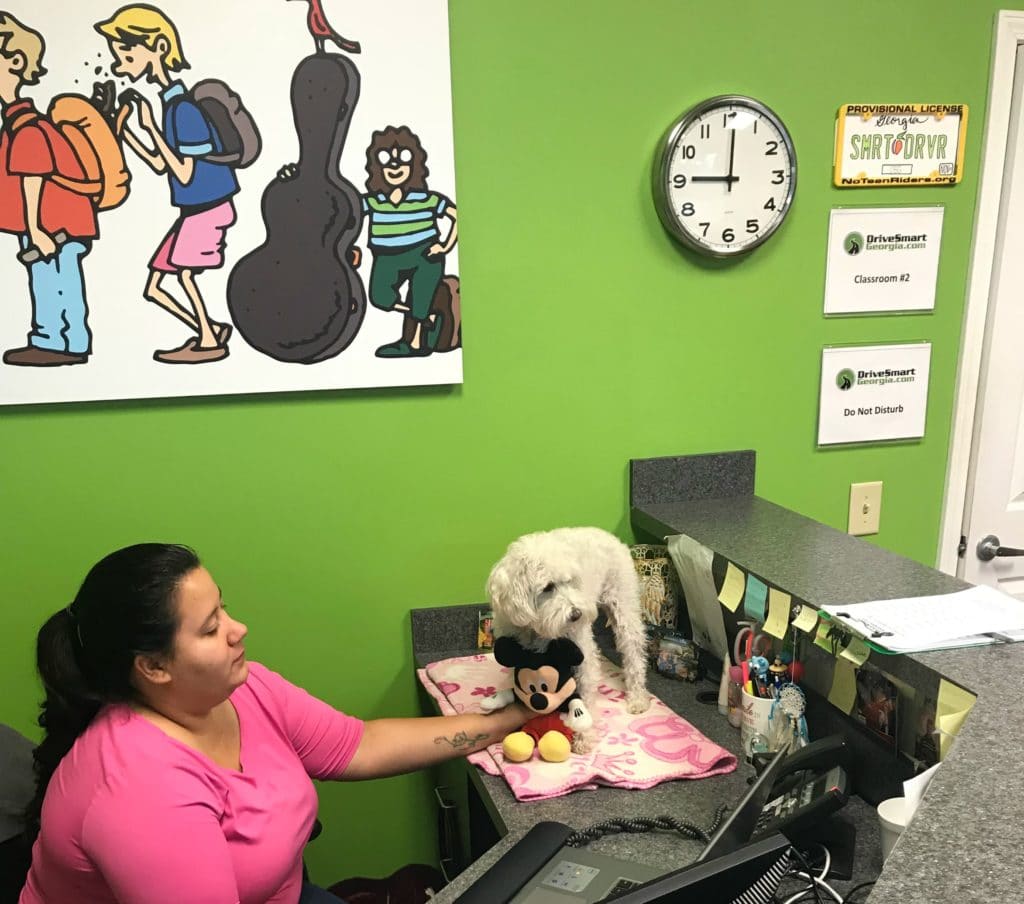 Free pick-up and drop-offs before and after driving lessons
AAA-approved high energy program that specializes in new teen drivers
Eco-friendly fleet of Toyota Priuses
State-of-the-art classrooms with
huge 70″ smartboards
Largest practice and testing facilities
in the city
93% pass rate!
Best online reviews and on-site road test
Convenient online scheduling
Our office puppy, Prius greets all students and puts them at ease
Impaired driving simulation with "drunk" goggles and push cars
Georgia DDS recently designated Drive Smart Georgia as an authorized provider of the new Drivers Ed scholarship program
Drive Smart Georgia Locations:
Johns Creek: 6000 Medlock Bridge Pkwy, Suite E100, Johns Creek, GA 30022. Call (770) 232-0903.
Alpharetta: 13695 Highway 9 North, Suite 102, Alpharetta, GA 30004. Call (770) 232-0900.
Cumming: 1790 Peachtree Pkwy, Suite 202, Cumming, GA 30041. Call (470) 239-4294.
CLICK HERE get our free newsletter and teen driving tips for parents!
Related articles:
---
Get Social! Share Drive Smart Georgia reviews from teen drivers and parents