Drive Smart Georgia offers tips for driving on black ice and icy roads
January 20th, 2015
drivesmartgeorgia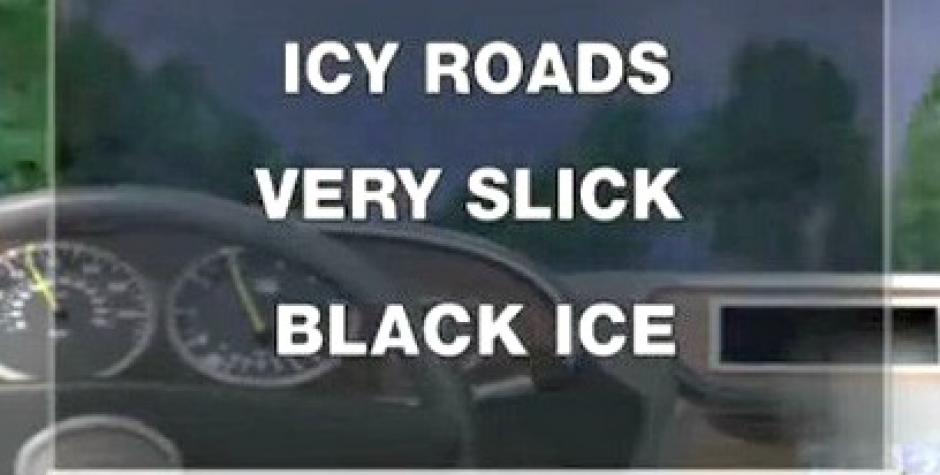 This weekend, black ice wrecked havoc on roads across America to herald in 2015. As reported by CBS News on Jan. 19, a dangerous mix of rain and below freezing temperatures caused chaos, sent cars sliding, shut down highways, and resulted in hundreds of automobile accidents. Last year, freezing rain brought heavy ice accumulations from Atlanta to Charlotte and stranded thousands of unsuspecting drivers on major thoroughfares in and out of the city. Gridlock gripped portions of the state, as cars and trucks got stuck on snow- and ice-covered roads. When black ice and icy roads threaten your commute, the experts at Drive Smart Georgia offer these driving tips to stay safe and arrive alive.
Drive slowly. Everything takes longer on snow-covered roads. Accelerating, stopping, turning – nothing happens as quickly as on dry pavement. Give yourself time to maneuver by driving slowly.
Don't stop if you can avoid it. There's a big difference in the amount of inertia it takes to start moving from a full stop versus how much it takes to get moving while still rolling. If you can slow down enough to keep rolling until a traffic light changes, do it.
Don't power up hills. Applying extra gas on ice-covered roads just starts your wheels spinning. Try to get a little inertia going before you reach the hill and let that inertia carry you to the top. As you reach the crest of the hill, reduce your speed and proceed downhill as slowly as possible.
Don't stop going up a hill. There's nothing worse than trying to get moving up a hill on an icy road. Get some inertia going on a flat roadway before you take on the hill.
If possible, avoid using your parking brake in cold, rainy and snowy weather.
Do not use cruise control when driving on any slippery surface (wet, ice, sand).
Make sure the exhaust pipe isn't clogged with snow, ice or mud. A blocked exhaust could cause deadly carbon monoxide gas to leak into the passenger compartment with the engine running.
Never warm up a vehicle in an enclosed area, such as a garage.
Keep your gas tank at least half full to avoid gas line freeze-up.
Stay home. If you really don't have to go out, don't. Even if you can drive well in the snow, not everyone else can. Don't tempt fate. If you don't have somewhere you have to be, watch the snow from indoors.
About Drive Smart Georgia
With locations in Johns Creek and Alpharetta, GA, Drive Smart Georgia offers Drivers Ed, In-Car Driving Lessons, an On-Site Road Test, and an insurance-reducing Defensive Driving course. The experts stress lifelong skills and utilize cutting-edge technology, green initiatives and a high energy, signature learning experience to go above and beyond the expected.
---
Get Social! Share Drive Smart Georgia offers tips for driving on black ice and icy roads