Drive Smart Georgia offers road tips for safe Thanksgiving travel
November 24th, 2014
drivesmartgeorgia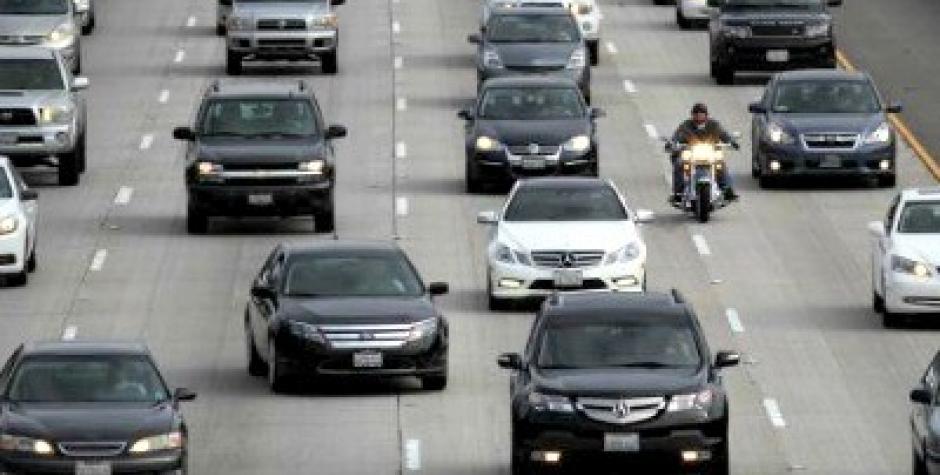 On Nov. 22, AAA predicted that 46.3 million Americans would travel 50 miles or more from home during the 2014 Thanksgiving weekend.  That's the largest number of travelers since 2007 and a 4.2 increase over 2013. Of those 46.3 million, nearly 90% will get from point A to point B by car. As posted by the Daily Mail on Nov. 24, snow and rain could result in travel chaos on the nation's highways. Stay safe on the road with tips from the driving experts at Drive Smart Georgia.
The Thanksgiving travel period in 2014 begins on Wednesday, Nov. 26 and ends on Sunday, Nov. 30. Automobile transportation remains the most popular mode, with 90% of travelers opting to hit the road as opposed to flying. That means that close to 40 million people will be traveling on America's highways this Thanksgiving. The average round trip car distance is 601 miles in 2014.
If you're one of the 40 million people getting behind the wheel this Thanksgiving, be aware that driving may be difficult with packed roads and bumper-to-bumper traffic. Plus, weather conditions may be less than ideal. Before loading up the car and heading out, Drive Smart Georgia recommends the following Top 10 road tips for safe Thanksgiving travel.
Practice safe driving. Leave yourself plenty of time to get to your destination and don't forget to buckle up. Observe the speed limit, be well rested and alert, don't follow cars too closely, and make frequent stops or rotate drivers.
Limit the distractions. One of the most dangerous distractions is using your cell phone while driving. Give the phone to a passenger and let them do the talking, or wait until you make a travel stop for gas or to use the restroom and make your calls then.
Make sure your vehicle is road ready. If it's time for an oil change, make sure to get one before heading out on a long Thanksgiving car trip. Also, check the pressure in all four tires and make sure the windshield fluid is full. Give your vehicle the once over, or have it checked out by a local and trustworthy mechanic. It's absolutely no fun being stranded in an auto shop in a strange locale. Plus, many are closed, so the ones that are open are likely to charge a pretty penny for any repairs.
Avoid the most popular highways if at all possible. Navigating the highways presents its own set of challenges during the extended Thanksgiving holiday weekend. Traffic can choke heavily traveled routes, like the I-95 corridor on the East Coast, adding hours to generally speedy trips. Try to avoid the busiest highways, especially on the Wednesday before Thanksgiving and the Sunday after the holiday.
Pack for the kids. Nothing can distract a parent driver more than a carload of cranky kids that become bored too quickly. Portable DVD players (some with dual screens), iPods, coloring books and crayons, picture books, portable board games with magnetic pieces can all help pass the time. Make sure everything is within easy reach. Don't forget to load up pillows and blankets. Sleeping children are quiet children.
Plan your route, but have a Plan B available. Map out your route beforehand, but make sure you have a GPS, smartphone or a map in the car in case a road is blocked. If this happens along your journey, activate Plan B to avoid unnecessary delays.
Be aware of changing weather conditions. November weather can be tricky at times. While it's sunny and warm in one place, it can be bitterly cold with snow or ice in another. If you're traveling to a colder climate, be sure to check the weather forecast before heading out.
Fill the tank before leaving home. Gas is more expensive at stations located right off the highway. Fill your tank at home and when it's time to fill up again, look for stations that are located about ½-1 mile off the interstate. By driving a few extra minutes, you can save about $6-$10 on a fill-up. The good news is that gas prices are lower than they've been over Thanksgiving since 2010 and are not expected to rise during the busy travel period.
Pack smart. Traveling families often take along a lot of extra baggage. Make sure you don't weigh your vehicle down too much. For any excess items that won't fit in the trunk, a rooftop carrier is a good option, but be sure everything is tied down securely.
Pack an emergency kit. Even if you have an emergency road assistance plan, if you get stuck, you may have to wait hours because of the sheer number of travelers on the road. So, carry some essentials in your trunk or hatch. Jumper cables, a foam tire sealant, a jack and lug wrench could all come in handy when a problem arises. Consumer Reports offers a list of what to include in your roadside emergency kit.
A little preparation can go a long way to ensure a safe, stress-free Thanksgiving road trip.
---
Get Social! Share Drive Smart Georgia offers road tips for safe Thanksgiving travel