Drive Smart Georgia and AAA kick off National Teen Driver Safety Week
October 19th, 2015
drivesmartgeorgia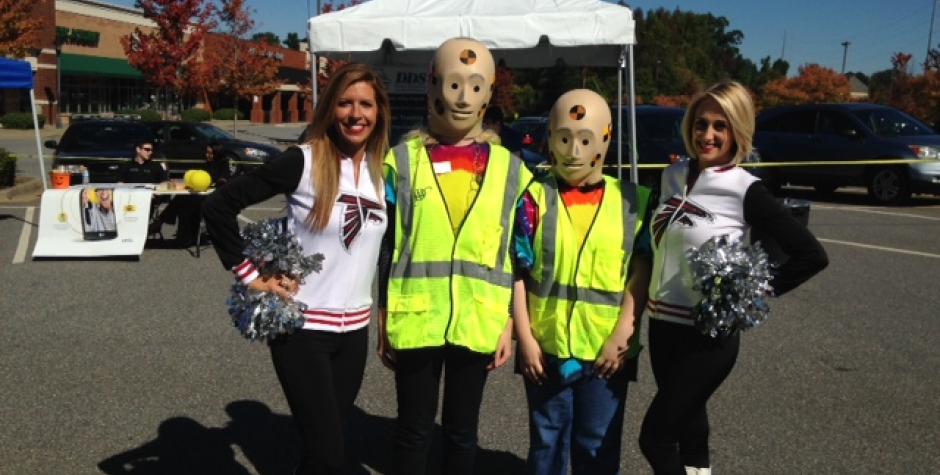 To kick start National Teen Driver Safety Week, Drive Smart Georgia, the Automobile Association of America (AAA), and Mothers Against Drunk Driving (MADD), joined forces to host a mega event on Oct. 17 in Johns Creek, GA. The free interactive community forum focused on helping teen drivers make smart decisions behind the wheel. "Car crashes is still the #1 cause of death for teens," explained Drive Smart Georgia General Manager Kirk Bressette. "If this event helped just one teenage driver, then it was a huge success!"
It was indeed just that. More than 600 families participated in Saturday's Teen Driver Safety Event. A rep from MADD's victim services spoke to teens and their concerned parents about how drunk driving has affected his life. Students Against Destructive Decisions (SADD) was also represented by Chattahoochee High School. The cooperative effort of so many organizations resulted in a highly attended event in Johns Creek to jump-start National Teen Driver Safety Week.
Interactive stations included a rollover truck to demonstrate the importance of wearing seat belts. The Johns Creek Fire Dept. brought a crash vehicle and showed teens how the Jaws of Life must be deployed in bad car accidents. The demonstration was loud and scary, hitting the mark with teen drivers and their parents alike. Classroom sessions included talks on drugged driving and the dangers of distracted driving.  Teens also attempted to drive golf carts and pedal cars while wearing "drunk goggles" to test their reaction time. "We were proud to host this first ever event at Drive Smart Georgia," said Community Manager Jackie Kass. "It's critically essential to get the message of safe driving through to teens, who often think they're invincible. That's simply not the case."
The community of Johns Creek stepped up in a huge way to support "Start. Smart. Drive." Two cheerleaders worked the crowd and represented the Atlanta Falcons. Many businesses supplied giveaways, including Milton Martin Toyota, AAA, Target, Walmart, Chick-fil-A, Napa, Bikes4Life, Cactus Car Wash, Carmines, Kroger, Sprint, and Cheeseburger Bobby's. Event attendees walked away with life-saving information and fun prizes.
The Teen Driver Safety Event was such a huge success that Drive Smart Georgia and AAA are already looking forward to planning another one in 2016. "We want to make this an annual event as our gift to the community," stated Kass.
Related articles:
What are the top five dangers for teen drivers?
When looking for Drivers Ed in Atlanta, look for these red flags
What the heck is FOMO and why is it causing teen drivers to crash?
---
Get Social! Share Drive Smart Georgia and AAA kick off National Teen Driver Safety Week