9 new driver gift ideas for the 2016 holiday season
December 7th, 2016
drivesmartgeorgia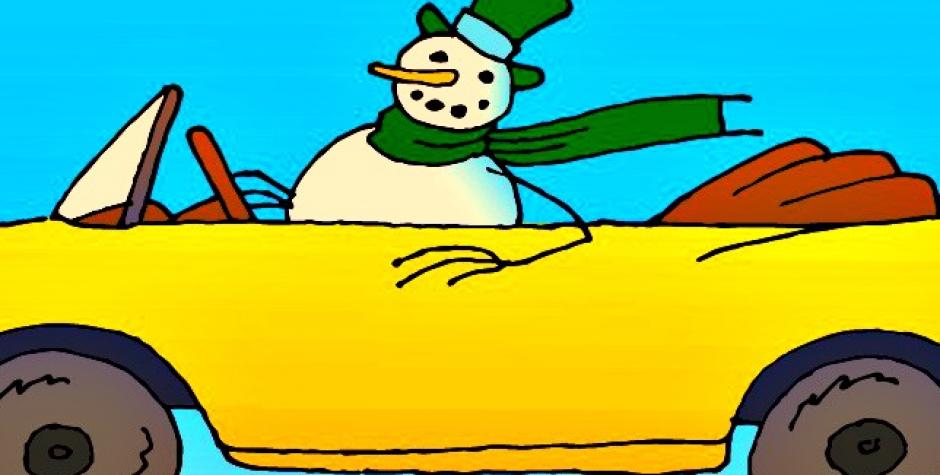 Generally speaking, teens get their driver's license somewhere between the age of 16-18. So, wouldn't it be cool to give them a gift that commemorates their newfound freedom and this celebrated milestone?  The gift doesn't have to be expensive, but if it's related to driving, it's sure to be a hit. Here are ten gift ideas for newly licensed teen drivers – just in time for 2016 holiday shopping.
1. Keychains for New Drivers
While teens are excited to hit the road after getting their license, the worrying begins for concerned parents. New driver keychains remind your teen to exercise caution on the road and return home safe. Different versions feature sayings such as "Don't drive faster than your guardian angel can fly," "All roads lead home no matter where you roam," and "Be safe. Have fun. Come home." Head to the Etsy.com website to choose from different new driver keychains from Etsy.com.
2. Emergency Roadside Kit
No parent likes to think about a potential roadside situation, but if one should arise, make sure your new driver is prepared to handle it. AAA offers a 42-piece emergency kit that's stocked with what every vehicle needs, including a car care guide, 8-gauge booster cable, flashlight, AA batteries, emergency poncho, duct tape, screw driver, assorted sizes of fuses, first aid necessities, storage bag, and more. It's currently on sale for $32.38 (with free shipping) on Amazon.com.
3. New Driver Personalized Christmas Ornament
Celebrate the milestone with a personalized and handmade Christmas tree ornament. One adorable version on Etsy costs $12.99 and features a set of keys, your new driver's name, the year, and the words "New Driver." It includes a gift bag. Place your order by 4 pm and it ships the next day.
4. Stocking stuffers for new drivers
Key chains, ice scrapers, glove compartment organizers, personalized license plates, flashlights, air fresheners, and arm rest covers all make great stocking stuffers for your new driver. Findgift.com has a nice assortment of gift ideas, all affordably priced and ready to be shipped in time for holiday gift giving.
5. Digital tire gauge with emergency tools
Riding on properly inflated tires can help prevent accidents. Make sure your teen has and knows how to read a tire gauge. Digital versions are quick and easy-to-use. A handy, dandy digital gauge at Amazon.com also features a car glass breaker, seatbelt cutter, and tire tread depth gauge – all in one incredibly useful tool. The best news is that it is sale priced at just $11.99 (reg. $19.99).
6. Gift certificates for car washes or detailing services
Driving teens like to look good in their rides. A coupon booklet for free car washes makes a nice gift for the holiday season. In Atlanta, Autobell is offering 2 Super Polyprocess wash tickets for $41 (20% savings) or 3 full service wash tickets for $45 for the 2016 holiday season. Click here for more info and to order Autobell gift cards.
7. Driving sunglasses
Bright sunlight can often be blinding. A good pair of sunglasses will cut down the glare and make it easier to see the road and other cars. There is a wide variety of driving sunglasses, including specific styles for daytime and night driving. For tips on choosing a good pair, head to selectspecs.com.
8. AAA Membership
This may not be the coolest gift ever, but it will give concerned parents peace of mind, especially when teens leave for college. Priced at just $66, a classic annual membership provides up to 5 miles of towing, car travel interruption up to $600, vehicle locksmith up to $50, plus additional benefits and offers. Head to the AAA website for more information or to sign up.
9. Extra driving lessons
Just because your teenager has a license to drive alone, he might not be 100% ready to do so. For peace of mind, parents have the option to purchase extra in-car driving lessons with a certified professional. Prices start at $150 for a 2-hour session and go up to $600 for five 2-hour lessons. Head to drivesmartgeorgia.com for more information and to schedule lessons online.
CLICK HERE to get our free newsletter and teen driving tips for parents.
Related articles:
Texting and driving is still dangerous for teen drivers
What are the top 5 dangers for teen drivers?
---
Get Social! Share 9 new driver gift ideas for the 2016 holiday season