7 tips to pick the best Atlanta driving school for your teen driver
March 1st, 2016
drivesmartgeorgia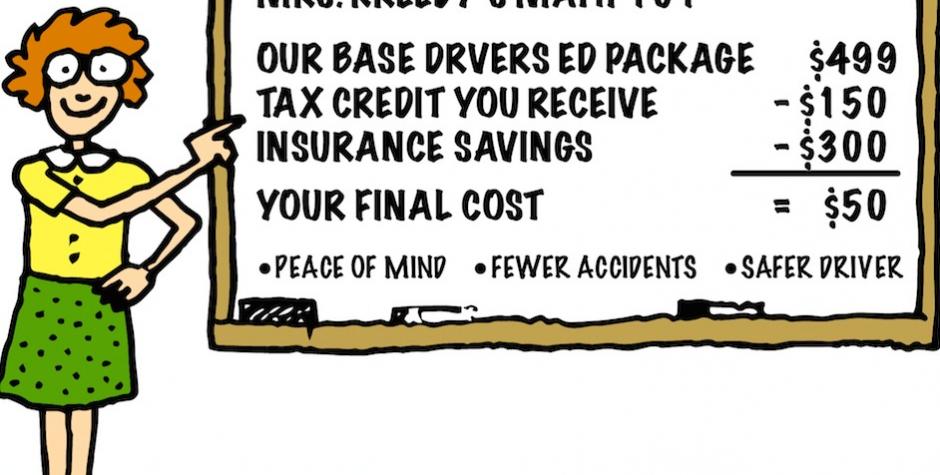 Parents, take a deep breath. Your child is almost old enough and ready to learn how to drive. While it may be an exciting time for your teen, it can cause sweaty palms for concerned parents – like you. The good news is that you are not alone. Quality driving schools in Atlanta will hold your hand and guide you through this scary time. However, be careful. Just like no two children are completely alike, not all driving schools in Atlanta are the same. In fact, there are quite often big differences. Before making your choice, here are some tips to pick the best one for you and your new teen driver.
1. Check online reviews
One of the best ways to review a driving school is to turn to the Internet. Customers will write reviews – both good and bad. Be sure to head to Yelp or Google Reviews to read about parents' experiences with different driving schools in Atlanta.  If a school has a lot of bad online reviews, steer clear and find one that's a better match for your new teen driver.
2. Teens or DUI emphasis?
It's very true – not all driving schools in Atlanta are alike. In fact, many specialize in DUI classes, but also offer Drivers Ed as an afterthought. If you don't want your child hanging out with adults charged with DUI, seek out a school that specializes in teen drivers. Because teenagers learn differently than adults, a good driving school will offer a high-energy program that's tailored specifically to new and inexperienced drivers. There's simply too much at stake and your child's life could depend on it. Choose wisely.
3. Check out the classroom
If you're interested in a particular driving school, be sure to pay a visit. Does the classroom look like it's seen better days? Are the books decades old and falling apart at the seams? The Drivers Ed industry has been stagnant for years. Look for a driving school that utilizes the latest technology to teach and reach teen drivers.
4. Examine the fleet
When it comes time to send your child out on his first in-car driving lesson, you want to make sure the car is safe, dependable, and clean. If you wouldn't want to drive the car, you certainly don't want your teen learning how to drive in it. Be sure to ask questions about the automobiles and accident rates before choosing a driving school. Some more progressive schools even offer an eco-friendly fleet of cars to reduce their carbon footprint. Now, that's cool, right?
5. Speak to one or more of the instructors
When choosing a driving school for your teen, try to meet one or more of the instructors. Will they be able to engage your child to make Drivers Ed not only educational, but fun too? Ask about their teaching methods. Will students watch fear-inducing videos from the 70's? Or will they be encouraged to participate in hands-on learning activities?
6. Ask about online scheduling
Busy parents never seem to have enough hours in their days. Before picking a driving school for your new teen driver, make sure that you can sign up and schedule everything online. This will save precious time in what can be an otherwise time-consuming process. If you can't do everything online, then skip on over to another driving school.
7. Inquire about the school's pass rate
Let's face it. Drivers Ed isn't exactly cheap. However, with a tax credit and insurance savings, it almost pays for itself (see diagram above). Before finalizing your choice, ask the driving school about their pass rate. If only 50% of its students pass the test on their first try, that's not a good indicator. On the other hand, if 90% or more pass on their first try, then the driving school is doing something right.
CLICK HERE get our free newsletter and teen driving tips for parents!
Related articles:
Texting and driving is still dangerous for teen drivers
Is your teen driving you crazy? Tips for parents of new drivers
What are the top 5 dangers for teen drivers?
What the heck is FOMO and why is it causing teen drivers to crash?
---
Get Social! Share 7 tips to pick the best Atlanta driving school for your teen driver