Gift ideas for newly licensed teen drivers
December 1st, 2015
drivesmartgeorgia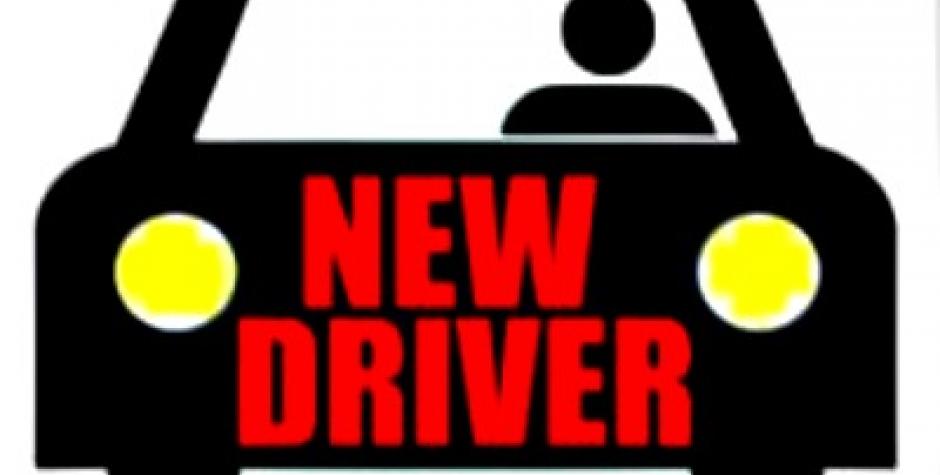 It seems like just yesterday when you pulled the training wheels off your child's bicycle. Now, he or she has a license to drive and the world has opened up, so to speak. Where did the time go, right?
Finding the perfect gift for a teenager can be a difficult task. However, if you have a new driver on your list this holiday season, why not choose a present that commemorates this celebrated milestone? The gift doesn't have to be expensive, but if it's related to driving, it's sure to be a hit. Here are ten gift ideas for newly licensed teen drivers – just in time for holiday shopping.
Emergency road kit
No parent likes to think about a potential roadside situation, but if one should arise, make sure your new driver is prepared to handle it with an emergency kit. AAA offers a 42-piece kit that's stocked with what every vehicle needs, including heavy-duty jumper cables, a flashlight, Phillips screwdrivers, first aid kit, car guide and more. You can purchase the kit at homedepot.com for $25.30.
Auto organizer
Teens often treat their vehicles like they do their bedrooms. Trash may end up on the floor and nothing is in its place. An auto organizer will help teens keep their necessities organized and within easy reach. There are a ton of options available, but the Go Gear Console by Hopkins is a good choice. It features two cup holders and storage for CDs and more. Available for $14.99 on Amazon. A visor organizer is another good choice and can be ordered on Findgift.com for $19.99.
Driving sunglasses
Bright sunlight can often be blinding. A good pair of sunglasses will cut down the glare and make it easier to see the road and other cars. There is a wide variety of driving sunglasses, including specific styles for daytime and night driving. For tips on choosing a good pair, head to selectspecs.com.
New driver personalized ornaments
Christmas tree ornaments celebrate getting a driver's license and can be personalized. One version on Findgift.com includes your new driver's name and costs just $16.98. Another cute version on Personalcreations.com features a name, keys and your state name for $14.99.
Got Your Driver's License Kit-in-a-Box
This new driver care package at Uncommongoods.com includes some really great items – all in one convenient gift box. Little surprises range from the practical (a tire gauge, an emergency flashlight, and a cloth cell phone pouch to prevent texting while driving) to the playful (a colorful fuzzy dice keychain). Priced at $25.
Extra driving lessons
Just because your teenager has a license to drive alone, he might not be 100% ready to do so. For peace of mind, parents have the option to purchase extra in-car driving lessons with a certified professional. Prices start at $150 for a 2-hour session and go up to $600 for five 2-hour lessons. Head to drivesmartgeorgia.com for more information and to schedule lessons online.
Digital tire gauge with emergency tools
Riding on properly inflated tires can help prevent accidents. Make sure your teen has and knows how to read a tire gauge. Digital versions are quick and easy-to-use. A handy, dandy digital gauge at Amazon.com also features a car glass breaker, seatbelt cutter, and tire tread depth gauge – all in one incredibly useful tool. The best news is that it is priced at just $13.99.
Gift certificates for car washes or detailing services
Driving teens like to look good in their rides. A coupon booklet for free car washes makes a nice gift for the holiday season. In Atlanta, Autobell is a good choice, which is currently offering a "buy 3, get 1 free" deal. Click here for more info and to order Autobell gift cards.
Free oil changes
Another good gift idea for new teen drivers is a coupon for a free oil change. While new drivers love the independence they derive from driving, most are not completely ready to maintain an automobile. Regular oil changes increase gas mileage and performance and improve engine stability and life. Gift cards are available from Jiffy Lube and have no expiration dates. They come in denominations from $5-$300 and are redeemable towards goods or services at any participating location.
Stocking stuffers for new drivers
Key chains, ice scrapers, glove compartment organizers, personalized license plates, flashlights, steering wheel covers, organizers, air fresheners, and arm rest covers all make great stocking stuffers for your new driver. Findgift.com has a nice assortment of gift ideas, all affordably priced and ready to be shipped in time for holiday gift giving.
---
Get Social! Share Gift ideas for newly licensed teen drivers